Kate Middleton to bring trusted hair stylist to the States [Pictures]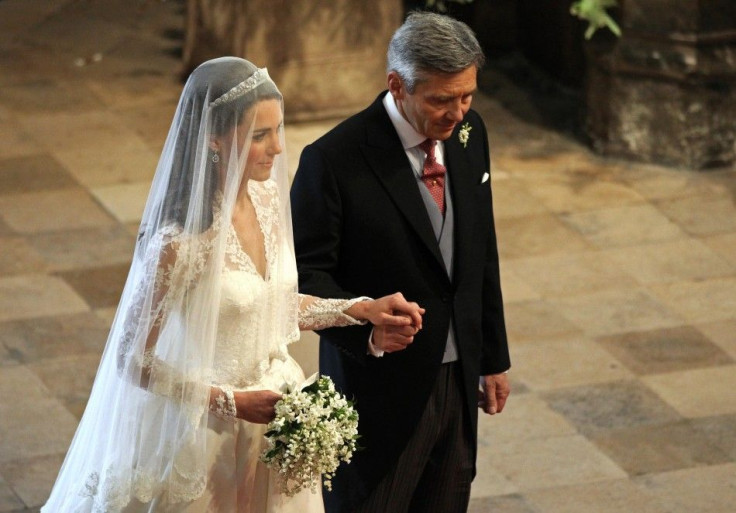 Kate Middleton (Catherine, Duchess of Cambridge) will be touring the U.S.A., and for the Duchess three's company. Not only will her husband Prince William be at her side, Kate's hair stylist, James Pryce, will be their plus one.
When the Royal couple tours the States, Kate will undoubtedly be photographed more than even she can imagine. When they step foot on foreign soil, in America of all places, the media will have a field day photographing Kate.
From what restaurants they attend, to strolling along the Pacific Ocean, their every move will be documented. Thus, it's understandable why the Duchess will want to maintain her chestnut locks whilst on the North American tour.
On a recent press article, posted on Richard Ward's hair salon, where Pryce works, it states:
Further to the recent press announcement, we are happy to confirm that our creative director, James Pryce will be accompanying the Duchess of Cambridge as her official hairdresser on the forthcoming tour of North America and Canada.
It's another historical moment for the Richard Ward salon team and we are honoured that James has been invited to attend and wish them all a successful tour.
Pryce has been a hair stylist for over 15 years and joined Richard Ward in 2006. He is the creative director for the salon and has worked on various TV projects and photo shoots. His hair philosophy is that a great look lies in the cut. Pryce described the Royal wedding as the gig of the century.
The Telegraph reports that Pryce said of the occasion, For me, it was just a fantastic opportunity and such an honour. It's been very emotional actually.
Really like most guys I bottled up all my emotions. For me really, just being in the abbey and seeing her come through those doors was a very touching moment and I was really sort of fighting back the tears. It was very, very special.
Kate's wedding hair
On Kate's wedding hair, the salon's website states, 'Catherine's bridal look is called the 'Demi Chignon' - an up-do style which combines a classic bridal look with a regal, couture finish. The focus of the style was Catherine's unique and individual halo style tiara, set just back from the hairline, which determined the finished look.'
The tour to North America includes an 8 day trip to Canada, and the trip will mark Kate's first trip across the pond, and William's first official trip to the States.
© Copyright IBTimes 2023. All rights reserved.