Kate Middleton Delivers Rare, Heartfelt Speech At Christmas Party For Military Families
Kate Middleton gave a heartfelt speech at a recent Christmas party that she and Prince William hosted.
On Tuesday, the Duke and Duchess of Cambridge hosted a Christmas party for Royal Air Force families, whose relatives will be overseas during the holiday season. During the said event, Middleton delivered a rare and emotional speech about "how hard it feels" when a loved one is away serving in the military.
"As someone whose husband has served, I know how hard it feels when a loved one leaves home to do the job they've trained for. When William served in the Falklands or went search and rescue, I remember how it felt," Middleton said in front of the 250 people assembled in the pavilion in Kensington Palace grounds.
"But I can't imagine how it feels when your loved ones are away on active service over Christmas or at those special family moments," Middleton continued. "The absence of people you love must be especially hard at this time of year. We should never forget our military families and all the service you do for us all."
Prior to the event, it was reported that Prince William and Middleton will host two Christmas parties, in London and Cyprus. Both celebrations aim to support deployed military personnel and their families who will be separated during the festive period. The couple wants to make sure that everyone will enjoy the season and no one will be left out, especially the kids.
"The party will feature stalls where children can decorate stockings, make snow globes and craft Christmas crackers. There will also be a photo booth and post box at the event for attendees to send personalized messages to loved ones serving in Cyprus," Harper's Bazaar reported.
Middleton is considered inferior to her sister-in-law Meghan Markle when giving speeches. The former "Suits" star remarkably delivered her first public speech as a royal without notes. The Duchess of Sussex's first speech was also considered better compared to the Duchess of Cambridge's.
"I don't know if you saw Kate Middleton's first speech that she made, but she was painfully shy. I think it was to children, you could see that she'd had training, she'd been told to pause. She hadn't taken control of the situation, she hadn't decided to be herself," body language expert Judi James said.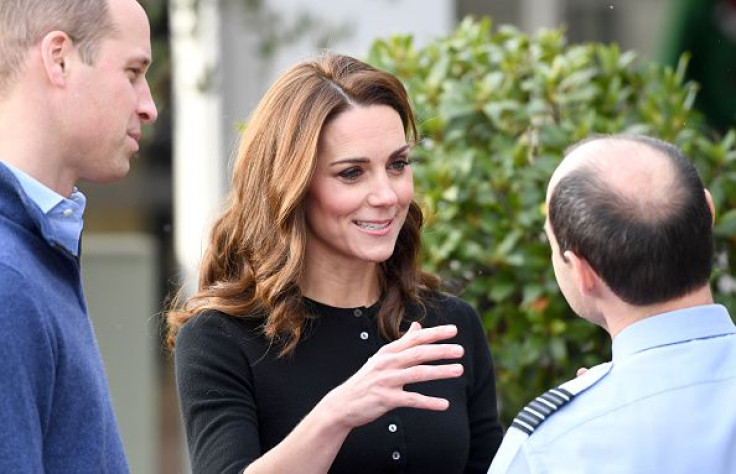 © Copyright IBTimes 2023. All rights reserved.