Kate Middleton Heartbreak: Prince William's Wife Caught 'Weeping' In Public During Emotional Engagement
KEY POINTS
Kate Middleton broke down in tears upon seeing a mom who lost her 3-month-old daughter
Kate Middleton met Leigh Smith at the opening of The Nook
Kate Middleton was spotted weeping in public years ago
Kate Middleton previously struggled to control her emotions during one royal engagement in 2014. At that time, Prince William's wife was spotted weeping.
According to Hello! magazine, the Duchess of Cambridge was seen with tears in her eyes during her visit to the East Anglia Children's Hospices (EACH). The publication revealed that Middleton was particularly touched by one woman's story.
Leigh Smith lost her 3-month-old baby due to a rare heart condition. Years before the visit, Smith sent the future queen a letter about her daughter Beatrice, and Middleton personally replied to Smith.
"Baby Beatrice spent her final days at the Quidenham hospice which EACH replaced with a new facility called The Nook," the publication reported.
Last year, Middleton officially opened The Nook and she met Smith there. The Duchess of Cambridge was seen throwing her arms around the royal fan as though they are close friends. And while at the launch, the mom of three also called Smith a brave lady.
"Kate sought me out and gave me a hug just before she left. I was getting quite teary-eyed, she had tears in her eyes, and she just said to me, 'You're a very brave lady and again, I'm just so, so sorry,'" Smith told the publication.
In her speech, Prince William's wife revealed that she has met with a number of families receiving services from EACH.
"I have been fortunate to meet with a number of families receiving services from EACH. Hearing how much EACH's support means to them reminds me of what a wonderful organization it is. I am enormously proud to be their patron," she said.
Middleton also made headlines this week after it was revealed that she and Meghan Markle would have to follow certain rules at Princess Beatrice's wedding on May 29.
While speaking with Express, Anthony McGrath, a celebrity stylist, said that there are some rules when it comes to what royals could wear at the wedding.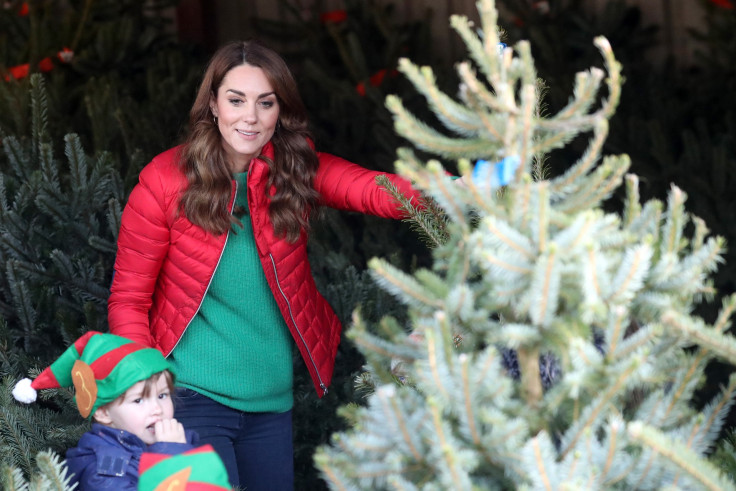 © Copyright IBTimes 2023. All rights reserved.