Kate Middleton, Meghan Markle Pregnant With Twins? All The Shocking Rumors Revisited
Kate Middleton's and Meghan Markle's pregnancies are some of the most talked-about milestones in the duchesses' lives. Throughout the past couple of years, rumors surrounding the Duchess of Cambridge's and the Duchess of Sussex's pregnancies have been rife.
Prince William and Prince Harry's respective wives have both been rumored to be pregnant with twins. However, this has never been the case. When Markle gave birth earlier this year, she and Prince Harry only welcomed one baby into the world.
And as for Middleton's first three pregnancies, Prince William's wife gave birth to one baby every time. Still, rumors about the Duchesses having twins have not died down.
Just last week, New Idea claimed that the future Queen is expecting twins with her husband. In fact, the publication is confident that Middleton is pregnant with twin girls.
Two years ago, Life & Style also published a front-page story about Middleton being pregnant with twins. At the time, the Duchess of Cambridge's pregnancy with Prince Louis had just been announced.
Shortly after the announcement, Kensington Palace announced that Middleton and Prince William will welcome only one child and not two a few months later.
But despite the official clarification from Kensington Palace, OK! magazine also surmised that Middleton was pregnant with twin girls. The tabloid went as far as saying that the future Queen's babies would be the first set of royal twins in 700 years.
Meanwhile, after Kensington Palace announced Markle's pregnancy, Woman's Day claimed that the Duchess of Sussex was expecting twins. And before 2018 wrapped up, Life & Style also claimed that the "Suits" alum was expecting twins.
But unlike Middleton's alleged pregnancy, Markle was rumored to be pregnant with twin boys. But on May 6, she only gave birth to Archie.
At present, Middleton and Markle are not yet pregnant. And if they are, an announcement still hasn't been made by the palace. But tabloids have been publishing fake claims that they are.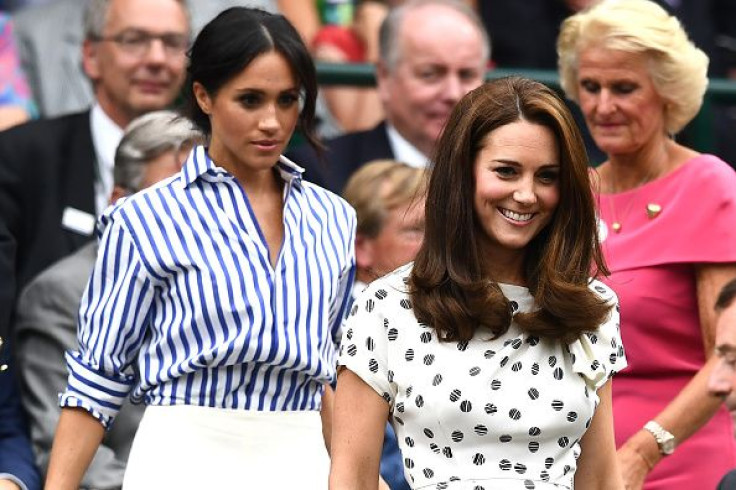 © Copyright IBTimes 2023. All rights reserved.