Kate Middleton, Meghan Markle Will Be Prosecuted, Jailed If They Break Law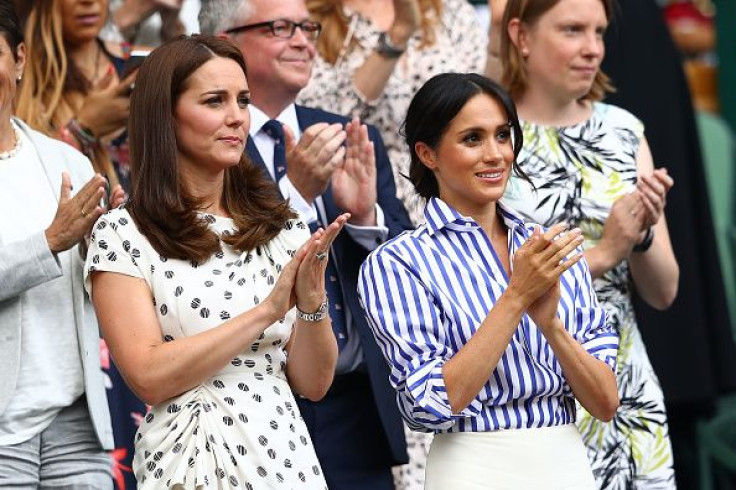 Kate Middleton and Meghan Markle are not exempt from prosecution.
Queen Elizabeth II is deemed to be a figure who can do no wrong. In fact, the monarch has sovereign immunity that protects her from civil and criminal proceedings. However, the Duchess of Cambridge and Duchess of Sussex do not have the same privilege, according to Carly Read of Express.
"Although civil and criminal proceedings cannot be taken against the Sovereign as a person under UK law, The Queen is careful to ensure that all her activities in her personal capacity are carried out in strict accordance with the law," the royal family website stated.
In addition to Middleton and Markle, Prince Charles, Prince William and Prince Harry also do not have the same sovereign immunity. The Prince of Wales, Duke of Cambridge, Duke of Sussex and Camilla Parker Bowles are not protected by the same law as the Queen.
However, there's a loophole. According to the legal encyclopedia Halsbury's Law of England, the members of the royal household cannot be arrested in civil proceedings. In addition, they cannot be arrested anywhere near the palace or in the monarch's presence.
The publication noted that one of the royals had a criminal conviction. Princess Anne was reportedly the first member of the royal family to be convicted under the dangerous dog act after her 3-year-old English bull terrier Dotty bit two children in Windsor in 2002. Princess Anne was fined $658 and was ordered to pay $329 compensation and $194 in cost at Slough Magistrates' Court.
In related news, Princess Anne just revealed why she doesn't shake hands in public in the "Queen of the World" documentary. She also shares her thoughts about the public taking pictures when meeting the royals which she doesn't like at all.
"We never shook hands. The theory was that you couldn't shake hands with everybody, so don't start," Princess Anne said in the documentary (as quoted by Town & Country).
"So I kind of stick with that, but I noticed others don't. It's not for me to say that it's wrong, but I think the initial concept was that it was patently absurd to start shaking hands. And it seems to me that it's become a shaking hands exercise rather than a walkabout if you see what I mean, so that it has changed," she added.
© Copyright IBTimes 2023. All rights reserved.