Kate Middleton Not Given A Role For Royal Wedding For This Reason
Kate Middleton doesn't have a role at Prince Harry and Meghan Markle's royal wedding.
Initially, there were rumors that the Duchess of Cambridge will be the "Suits" star's matron of honor when she ties the knot with Prince Harry. However, according to latest reports, Middleton will not have any role at the upcoming event. Richard Fitzwilliams, a royal expert, believes that this is just "appropriate."
"It is pivotal in any wedding that nothing overshadows the bride and groom," Fitzwilliams said (via Express). "Kate is the future Queen Consort and it would not be appropriate for her to play a subsidiary role either. Even at her sister Pippa's wedding she was not Maid of Honour as Pippa so memorably was at hers."
Meanwhile, another source said that Prince Harry and Markle wanted Middleton to enjoy the event considering that she had just given birth to her youngest child by then.
"Frankly, Harry and Meghan are just happy that Kate will be there given she will only just have given birth," a source told Vanity Fair. "They have told her there is no pressure on her to do anything, they just want her to enjoy the day."
As for what the Duchess will do on that day, the expert suggests that she will look after her royal kids. "I think she might well keep an eye on George and Charlotte as she did at her sister's nuptials," Fitzwilliams added.
Prince George and Princess Charlotte are expected to be part of Prince Harry and Markle's entourage. They will be pageboy and flower girl or bridesmaid. The two played the same roles for their aunt Pippa Middleton's wedding in May 2017.
According to royal expert Marlene Koenig, she would be shocked if she would not see the Duke and Duchess of Cambridge's children at Prince Harry and Markle's wedding ceremony.
"George and Charlotte are Harry's only niece and nephew, so it would be a real shocker if they were not included," Koenig told Harper's Bazaar. "In Britain, the bride goes down the aisle first, followed by attendants or bridesmaids and page boys holding the train."
Meanwhile, Prince William and Middleton will not bring Prince Louis to the event. Fitzwilliams had already predicted this.
"They certainly won't bring the baby to the wedding, this will ensure that the focus is on Harry and Meghan as of course, it should be," he said.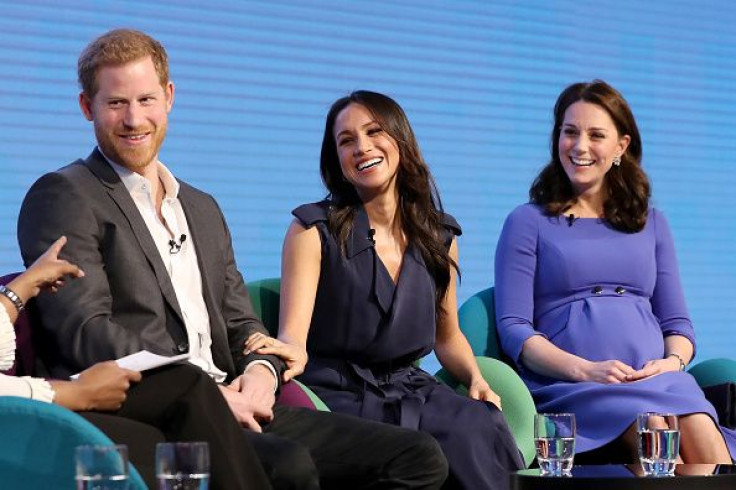 © Copyright IBTimes 2023. All rights reserved.