Kate Middleton Pregnant: Baby Rumors Flare as Middleton Covers Stomach [PHOTOS]
Is Kate Middleton pregnant? Baby rumors flared Tuesday with speculation that Middleton and husband Prince William might very well be expecting.
On Tuesday, Middleton attended a Gary Barlow concert supporting the Prince's Trust, an organization that gives emotional and financial support to troubled young people.
While posing for pictures alongside Prince William, Prince Charles and Camilla Parker-Bowles at Royal Albert Hall, Middleton's behavior stirred questions of Is she? or Isn't she?
The 29-year-old held a black clutch in front of her stomach the entire time she was on the red carpet. This behavior seemed odd to many, who began speculating that the Duchess was covering a baby bump, as she seemingly never removed the clutch from her mid-section.
Rumors were first whispered when Middleton refused to eat peanut paste on a trip to Denmark to visit UNICEF's distribution center. At the time, the gossip was never addressed.
A spokesman for the couple told Us Weekly, that the policy to never confirm or deny [pregnancy] rumors.
However, an insider source gave a bit more information. If and when there is an announcement to make, it will be made by the palace as soon as it's safe to.
Middleton looked beaming at the charity event for the Prince's Trust in a $99 black and white tulip lace dress from Zara, a black Ralph Lauren blazer, black tights and suede black pumps, according to Us Weekly.
Take a look at the pictures below. Do you think Middleton is hiding something?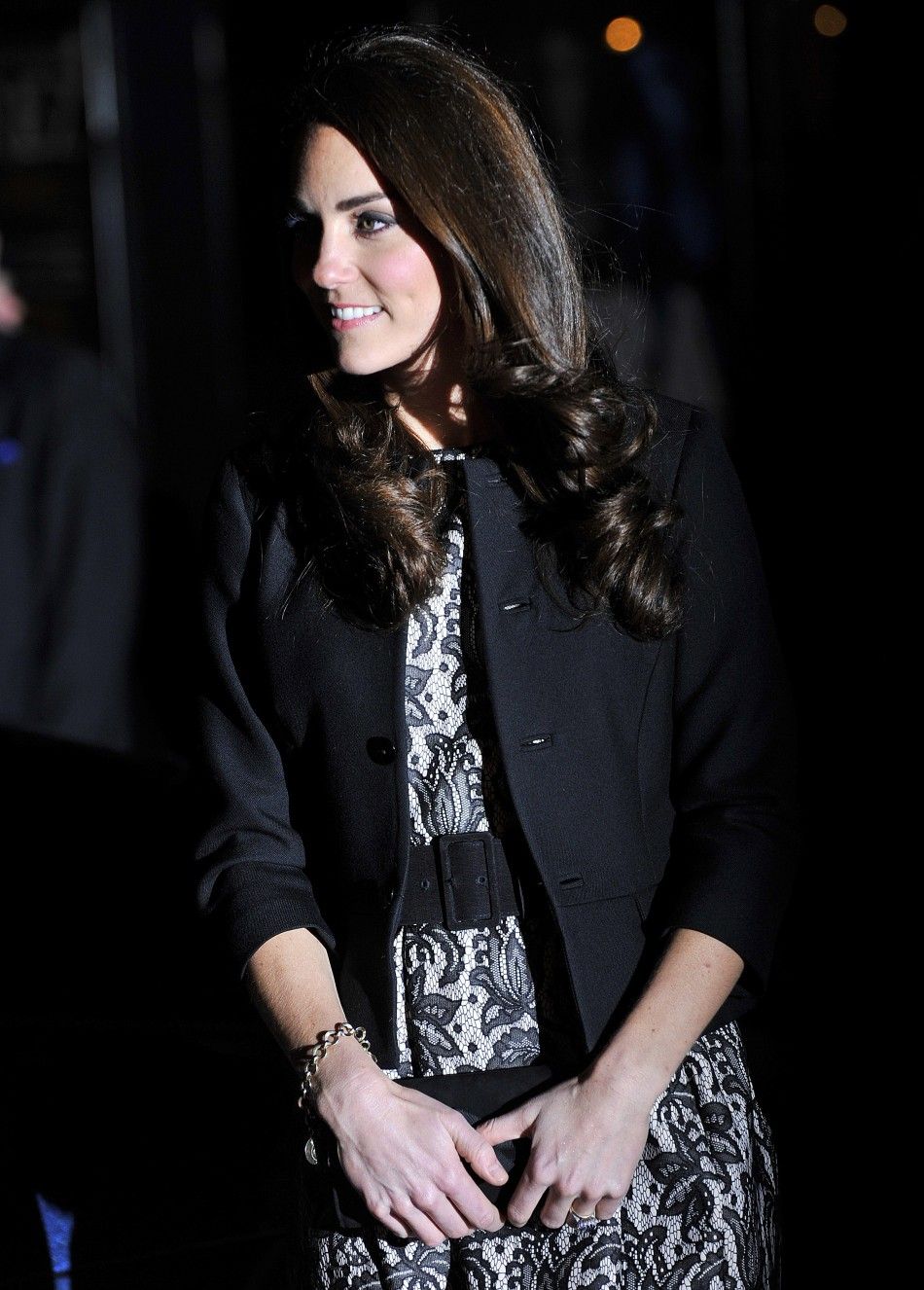 © Copyright IBTimes 2023. All rights reserved.