Kate Middleton, Prince William's Third Baby Has No Last Name, Expert Says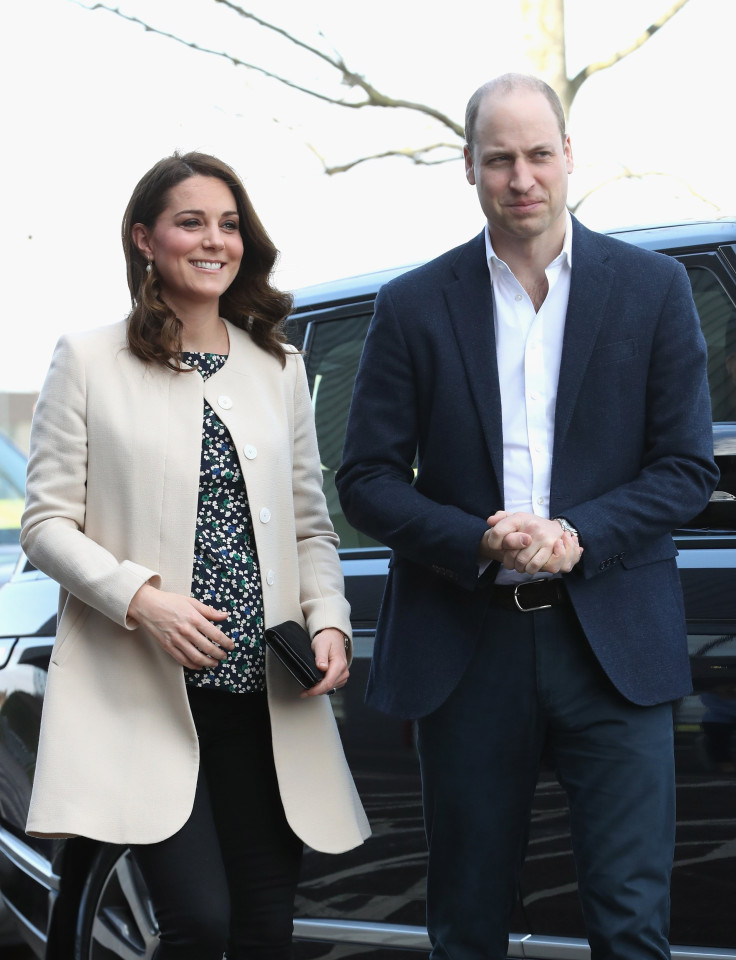 Kate Middleton and Prince William's third royal baby will not have a last name.
The royals are given formal titles that are made up of 15 words. However, they only use the titles "prince" or "princess" in front of their given names. They also don't use their last name. However, according to a royal historian, the Duke and Duchess of Cambridge's third baby won't have a surname at all.
"The royal baby will not have a last name," Marlene Eilers Koenig told Town & Country. "The name on the birth certificate will say HRH Prince or Princess, and all three names of Cambridge."
HRH stands for His or Her Royal Highness. Meanwhile, the three names of Cambridge refer to the first names given to each royal child. For instance, Prince George's full name is George Alexander Louis, while Princess Charlotte's is Charlotte Elizabeth Diana.
In case Prince William and Middleton's third baby wants to use a last name, he or she can use Mountbatten-Windsor. "The House name is Windsor and the family name for those who do use a surname is Mountbatten-Windsor," Koenig said.
For the royal family's surname, Queen Elizabeth II picked Prince Philip's last name Mountbatten and hyphenated it with her Windsor. Thus, royals have the family name Mountbatten-Windsor.
The other members of the royal family are also not required to use their last name. According to the royals' official website, a "proclamation on the Royal Family name [...] does not pass into the law of the land."
In related news, there is a report claiming that Middleton is "freaking out" over her third pregnancy. The Duchess of Cambridge reportedly wanted to redecorate the nursery and had been "frantically shopping for baby clothes."
However, Gossip Cop debunked the report. According to the publication, Middleton has more help compared to an average person. She has a full staff who can do her shopping needs or redesign the nursery.
In addition, Prince William and Middleton had reportedly already planned her pregnancy to the last detail. Her room is apparently ready and has been on lockdown since March. The guards also do regular sweeps around the area.
The couple reportedly also has a baby team that includes the Duchess' mom, Carole Middleton. The group is "dedicated to making sure everything is ready, from media plans to security to hospital arrangements. There's a backup plan for everything."
© Copyright IBTimes 2023. All rights reserved.