Kate Middleton's Parents Sell Wedding Decor Ahead Of Prince Harry-Meghan Markle Nuptials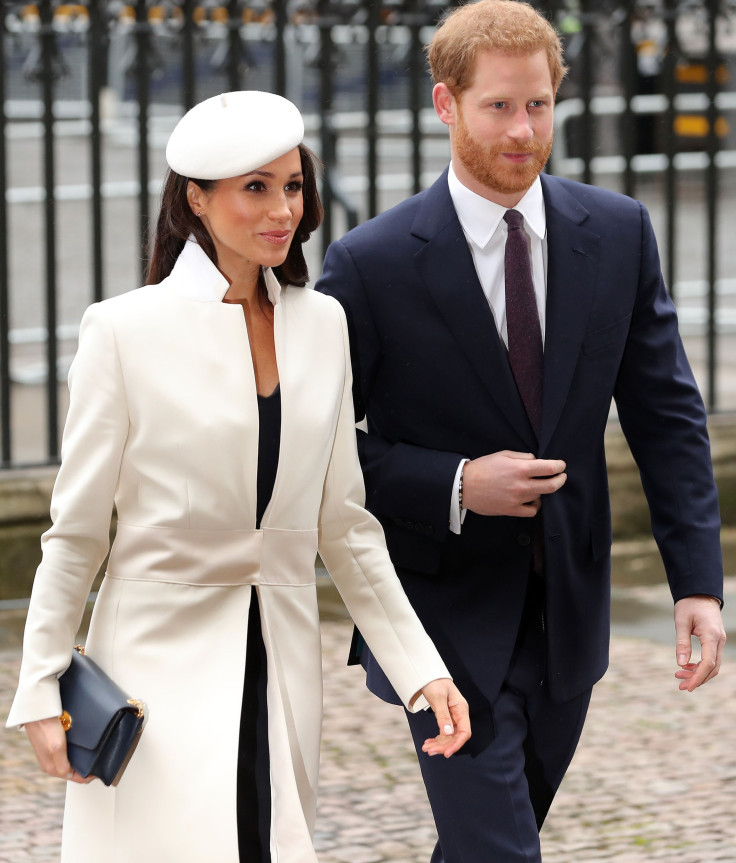 Kate Middleton's parents appear to be selling items to celebrate Prince Harry and Meghan Markle's upcoming royal wedding.
As noted by the Mirror, Carole and Michael Middleton, the Duchess of Cambridge's parents, own a company called Party Pieces and have stocked up on everything, from Union Jack flats to confetti, ahead of Prince Harry and Markle's May 19 nuptials.
Prince Harry and Markle's union is deemed to be a national celebration, so these items will surely be useful for those who are in the mood to celebrate with the royals. If fans visit the Party Pieces official website and search for royal wedding, they will find a personalized Union Jack banner, bowler hat, fabric waving flags, umbrellas, fluffy head boppers and more.
"Complete the look with this fun Union Jack Bowler Hat. Ideal for national celebrations, you can show off your British style with this hilarious hat. Great for taking some funny photos and showing off your national pride!" the description of the Union Jack bowler hat read.
Prince Harry and Markle's wedding will be a day of festivity. In fact, the government has decided to allow pubs to stay open longer than their scheduled hours. This is to encourage national celebration and merriment for the former actress and prince's union.
Although Markle and Prince Harry's wedding is not expected to be as grand as Middleton and Prince William's, it will still be pricey. In fact, it will cost 100 times more than the national average nuptials.
Bridebook gave an estimate of the couple's wedding expenses, and according to it, Prince Harry and Markle's wedding may cost up to $2.8 million. The amount does not include their honeymoon and the security expenditure. Fortunately, Queen Elizabeth II offered to foot some of the bill like she did for the Duke and Duchess of Cambridge.
Meanwhile, a group of individuals, who call themselves Republic, petitioned to the parliament of the United Kingdom not to spend a dime of the taxpayers' money for the event, as public money will likely be used to secure Prince Harry and Markle on their big day. In fact, the Thames Valley Police, who covers the Windsor area and Metropolitan Police that heads up counter-terrorism, are still discussing who will foot the multi-million-pound bill for the couple's security.
"Taxpayers should not be funding a private wedding, no matter who is getting married," Republic wrote. "If Harry and Meghan want to turn their big day into a public event, they need to pick up the bill – all of it."
© Copyright IBTimes 2023. All rights reserved.