Kate Middleton Surrounded By Butterflies, Meghan Markle Wears 'Wonder Woman' Costume In Artwork
Kate Middleton and Meghan Markle both look stunning in a drawing made by artist Ashley Longshore.
The New Orleans native shared her drawing with Harper's Bazaar, where she depicted the two Duchesses in two very different ways. The Duchess of Sussex is wearing a "Wonder Woman" costume in her portrait, and she's also carrying her adorable son, Archie, in her arms.
Middleton's drawing, on the other hand, features the Duchess of Cambridge surrounded by colorful butterflies. Her three children, Prince George, Princess Charlotte, and Prince Louis are also in the artwork.
Longshore revealed that she was approached by the publication to create drawings of the two female royals. She said that she decided to let Markle wear a "Wonder Woman" costume because she is a wondrous woman, who is also poised and beautiful.
Middleton and her children were drawn with colorful butterflies because the artist wanted to capture her beauty and joy. In the drawing, Prince William's wife is also holding Prince Louis in her arms.
Longshore described Middleton's smile as radiant, and she also said that the mom of three usually appears to be very calm and collected.
"Her philanthropic work has made such an impact on people's lives. I know that being the mother of the future King of England and the future Queen Consort cannot be easy along with all the other challenges of being a mother and a public figure. She handles her stress with such grace. I think she is a marvelous example of a modern Royal Woman. It was such a joy to paint this for Harpers!" she said.
Longshore isn't the only royal fan who has created a beautiful artwork featuring Markle and Middleton. In the past, one royal fan also created an image of the two Duchess together with Princess Diana. The stunning drawing made other fans feel emotional because Prince William and Prince Harry's wives never got to meet the Princess of Wales in real life.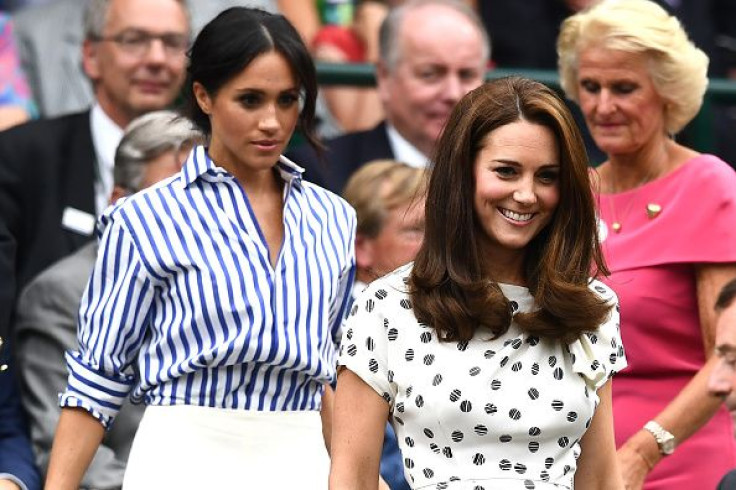 © Copyright IBTimes 2023. All rights reserved.