Kate Middleton's Clubbing Days Before Joining Royal Family Revisited In Photos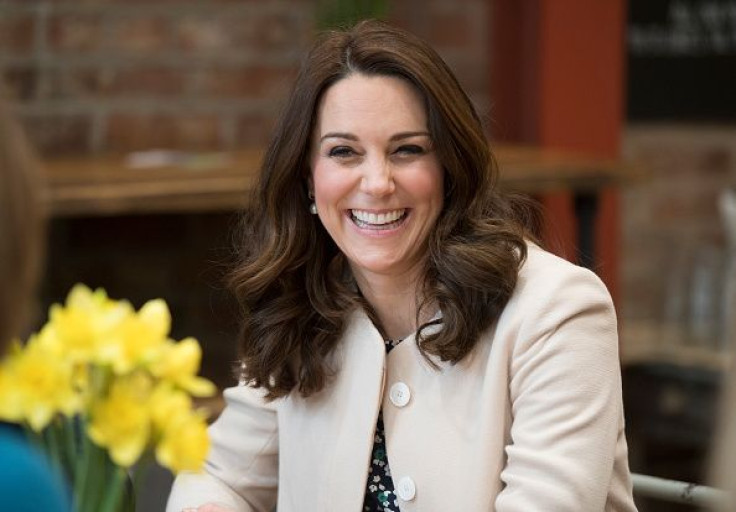 Kate Middleton loved to party and enjoy holiday trips before joining the royal family.
Mirror compiled old photos of the Duchess of Cambridge's antics before she tied the knot with Prince William. In several snaps, Middleton can be seen wearing mini dresses and shorts while clubbing and partying.
One photo featured Middleton dancing, the duchess all smiles as she shows off her skills on the dance floor. Another photo showed the royal mom-of-three wearing yellow shorts and a glittering halter top as she enjoyed skating on rollerblades.
There were also several photos of Middleton inside a cab with her sister, Pippa Middleton. Just like everyone else, Middleton is used to doing normal things too. In fact, she was seen in a tracksuit and getting groceries at Waitrose. She was spotted leaving the store with plastic bags in her hand.
Middleton is also fond of sports. In fact, she was once photographed riding her bike. She also took part in a training session with the Sisterhood cross channel rowing team on the River Thames in 2007. The duchess is also a good skier.
Middleton was also seen watching Wimbledon even before she joined the royal family. According to the duchess, she spent hours lining up just to get a ticket for Wimbledon because she really wanted to witness the event.
"Being able to go into Wimbledon and be part of an amazing atmosphere is special," Middleton said about the tournament. "It inspires young people including myself. Every time Wimbledon is on I am thinking 'Yes, I could do the same' and get out the racket. Sadly, not the same results."
Middleton still watches Wimbledon. Back in July, she watched the women's finals with sister-in-law Meghan Markle. It was their first outing together without Prince William and Prince Harry.
According to a veteran royal photographer, there was no competition between the two during the outing. "[Meghan] very much let Kate take the lead," Mark Stewart told People.
"There was no rivalry," Stewart continued. "It shows how well Meghan has adapted as she is aware that Kate will be Queen one day and her position is different."
A day after the outing, Middleton stepped out again to watch the men's final with husband Prince William. The couple was seen chatting and laughing while at the royal box at Wimbledon's Center Court.
© Copyright IBTimes 2023. All rights reserved.