Kate Middleton's 'Duchess Effect' Tops Fashion Buzzwords for Second Year [Full List]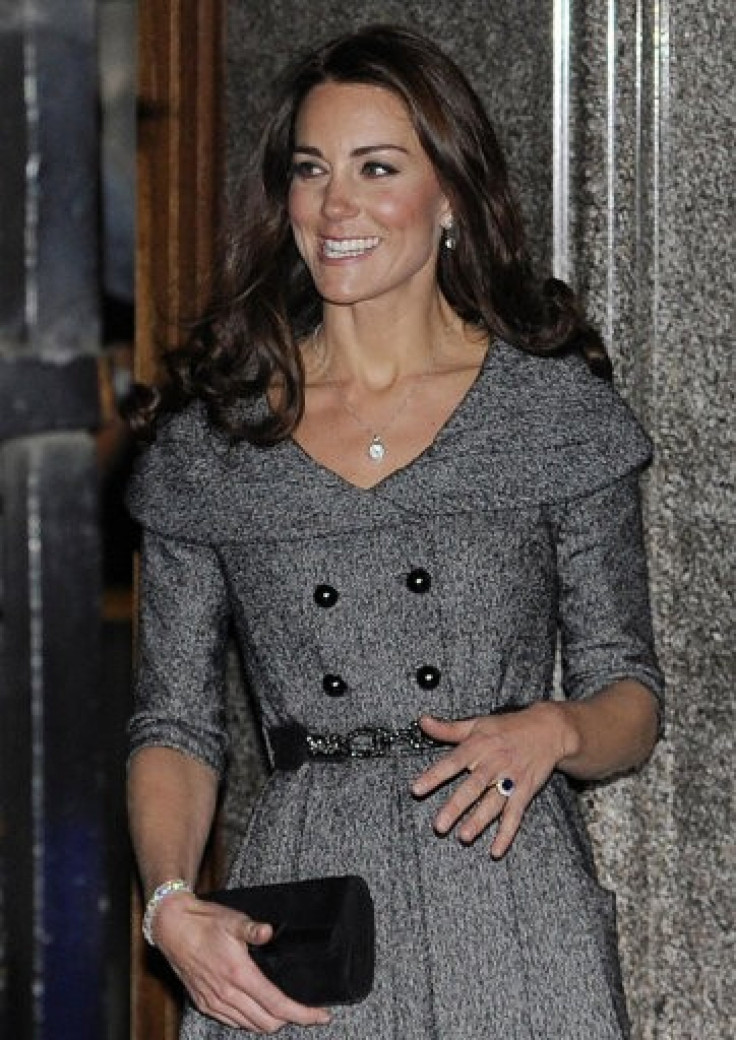 Kate Middleton has become the first person to top Hollywood's Fashion Buzzwords for a second consecutive year.
The Duchess Effect, a reference to Middleton's chic and elegant style, took the number one spot of the Fashion Buzzword List poll. The list is put together by the Global Language Monitor using a combination of data collected from online search terms, blogs and 75,000 print and electron global media outlets, according to the Daily Mail.
Middleton was revered one of the most stylish figures of 2011. The Duchess Effect is a term that describes items of clothing that sell out immediately after the Duchess has worn them. Middleton often mixes affordable high-street labels with some designer accessories and items, often sporting labels such as Reiss, Whistles and Zara.
According to the Daily Mail, the British high-street label Reiss, posted a doubling of profits in 2011, which may have been down to the Duchess favoring the label. When the Duchess wore a Reiss Shola nude dress to meet the Obamas, the demand became so high that the retailers website crashed.
The Duchess Effect appears to extend much further than the economic impact of Kate's fashion choices; this year the fashion landscape seems to be a brighter, more accessible place with the styles more colorful, feminine and graceful than we've observed in many years, said the Global Language Monitor's fashion expert Bekka Payack.
The Duchess's sister, Pippa Middleton, also made the Fashion Buzzwords List, coming in at the number five spot for the term Pippa's bum. Pippa's derriere has attracted world-wide attention ever since she wore a white figure hugging white dress at the Royal Wedding.
Pippa Middleton's Bum has its own appreciation society on Facebook that attracted more than 36,000 members in the first 24 hours, according to The Sun. In contrast, only 33,000 people on Facebook liked Kate's dress.
Top 20 Fashion Buzzwords of the Year, via Global Language Monitor (GLM)
GLM used Narrative Tracker 2.0 for the analysis to compile this list:
1. The Duchess Effect
2. Peplum skirts
3. Braids
4. Pyjamas
5. Pippa's bum
6. Paisley
7. Great Gatsby
8. Pale colors
9. Tangerine
10. Novelty denim
11. Luxe hides
12. African prints
13. Ankle boots
14. Mixed florals
15. Color blocking
16. Vintage styles of the twenties
17. Forties style, tea dresses
18. Fifties style
19. Ethical fashion
20. Sustainable fashion
© Copyright IBTimes 2023. All rights reserved.