Kate Middleton's Surprising Reaction Following Prince William's Second Split Revisited: 'Live Life'
Kate Middleton had a surprising reaction when she and Prince William broke up for the second time.
It took almost a decade before the Duke and Duchess of Cambridge tied the knot. They also had several splits while they were still dating.
When Middleton and Prince William parted ways in 2007, Middleton decided to live her life to the fullest. She was spotted leaving her and Prince William's favorite royal nightspot, Mahiki, at 2 a.m. with her friend. The sighting sparked rumors of a new romance. Middleton's friend said that the duchess didn't want a serious boyfriend at the time.
"I'm just going to enjoy life, that's what I'm going to do – live life to the max," Middleton's pal said.
Middleton also joined a boat racing crew called the Sisterhood. The crew billed themselves as an "elite group of female athletes, talented in many ways, toned to perfection with killer looks, on a mission to keep boldly going where no girl has gone before." The female group aimed to row across the Channel to raise money for children's hospices.
Prince William and Middleton both addressed their splits during their engagement interview. According to the duchess, she was not very happy about it. However, it made her stronger as a person. She found new things about herself that she had not realized.
Just recently, the couple's relationship has been tested again as rumors swirled that Prince William cheated on her with their friend Rose Hanbury. Last month, the Duke and Duchess of Cambridge celebrated their eighth wedding anniversary and the father-of-three was subjected to harsh memes due to the alleged affair.
Some netizens compared Prince William to a fish, donkey and a bald character. They criticized the second-in-line to the throne for his alleged infidelity.
An insider said that the Duke and Duchess of Cambridge are not splitting despite the rumors. However, the issue rocked the palace and his marriage with Middleton. The prince was also very affected that he has been drinking more.
Prince William and Middleton wanted to stop the rumors. The couple has already taken legal action and at least one publication reportedly received a warning for publishing details about the rumored affair that were "false and highly damaging."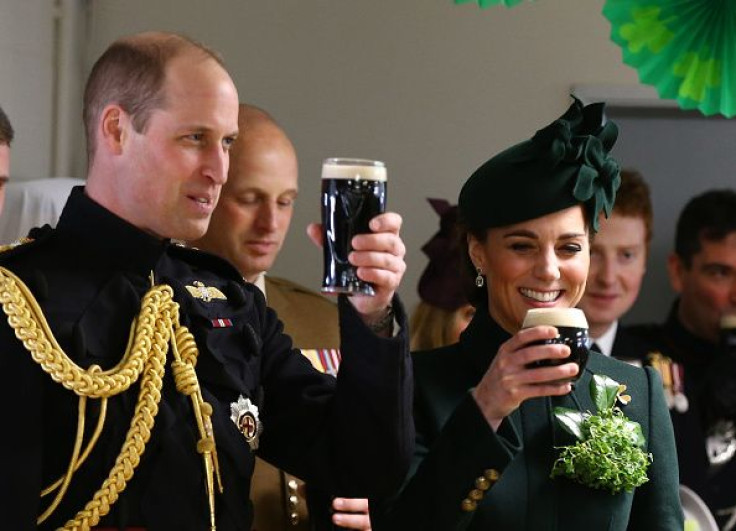 © Copyright IBTimes 2023. All rights reserved.