Kate Winslet 'Regrets' Working With Woody Allen: 'We Learn, We Grow, We Change'
KEY POINTS
Kate Winslet doubles down on her regrets over working with Woody Allen
Winslet realized it was a mistake doing Allen's film while she was already promoting it
Winslet is currently busy promoting "Ammonite" with co-star Saoirse Ronan
Academy Award-winning actress Kate Winslet has once again made it clear that she absolutely regrets working with Woody Allen during her illustrious career and revealed when she felt that she has done a mistake by doing a movie with Allen, who has been accused of sexual misconduct.
In an interview with Variety, the 44-year-old superstar opened up about working with Allen and noted that people should be allowed to say that they "should not have done that" in their lives. She also doubled down on her belief that she "regrets" working with the "Annie Hall" filmmaker.
"We learn, we grow, we change. I think we should all be allowed to say, 'Look, I shouldn't have done that,' you know? And I think this is a huge, seismic time for all of us, where we're aware of how many planes we take, for example, or things we have done in the past — or would go back and wish to do differently."
"And I just want to lead with a bit of integrity, and to just be upfront and say, 'You know what? I probably shouldn't have done that.' And so what I said in that Vanity Fair piece is really true, you know: I do regret it. I do regret it," Variety quoted Winslet, as saying.
Later in the discussion, the "Contagion" star also shared that while she was promoting Allen's movie "Wonder Wheel," she quickly realized that she should not have been part of the project. Winslet also thought that it was unbelievable to see how people like Allen were praised within the industry for "decades."
"To be completely honest, I think as soon as I was doing press for 'Wonder Wheel,' it just made me crashingly aware that perhaps I shouldn't have done this. But what was remarkable to me is that these are individuals who have been feted and praised and patted on the back for decades in this industry. And so by and large, it was presented to actors that these were people who it was OK to work with. But now, of course, I feel I can just say 'I shouldn't have done,'" Winslet said during the interview.
Winslet worked with Allen in the 2017 movie "Wonder Wheel" and she was also part of Polanski's film entitled " Carnage." The actress was nominated for a Golden Globe in the Best Actress category for the latter in 2012.
Her comments come just a couple of days after she did an interview with Vanity Fair and blasted the Hollywood industry for holding such high regard for people like Allen and Roman Polanksi who have been accused of rape and sexual misconduct.
In the interview with Vanity Fair, Winslet explained that she has to "take responsibility" for working with them in the past and it is something that she "regrets" so much.
"And I have to take responsibility for the fact that I worked with them both. I can't turn back the clock. I'm grappling with those regrets but what do we have if we aren't able to just be fucking truthful about all of it? " Winslet said.
The acclaimed actress is currently busy promoting her upcoming movie "Ammonite." The film also stars Saoirse Ronan and recently had its premiere at the Venice Film Festival.
The movie is scheduled to hit theaters on Nov. 13.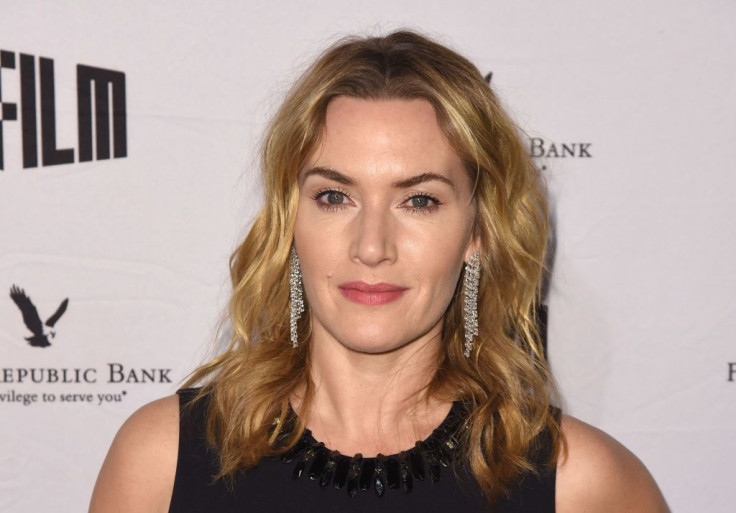 © Copyright IBTimes 2023. All rights reserved.