Katherine McNamara On 'Shadowhunters' Series Finale Spoilers, Set Souvenirs And Saying Goodbye
By the angel, the day the #ShadowFam has been both dreading and looking forward to is here.
After three seasons, the epic conclusion to the "Shadowhunters" story will air tonight as a two-and-a-half-hour series finale movie — made up of episodes 21 ("Alliance") and 22 ("All Good Things…") of Season 3.
Although fans have had a year to come to terms with the demon-hunting Freeform series getting canceled, the approaching final two, back-to-back episodes are likely making wounds feel fresh again. While it's doubtful the excitement of seeing how the tale concludes is enough to fully mend hearts, perhaps star Katherine McNamara (Clary) can ease some of the pain.
She wasn't able to create a rune out of thin air to heal everyone, but she was able to give reassurance that the fandom isn't going anywhere.
The 23-year-old actress spoke with International Business Times at New York Comic Con in October about the "Shadowhunters" fandom and legacy living on forever, the intense series finale, the fun Clary items she took from set and so much more.
International Business Times: What can you share about the series finale, and your thoughts on all of the Season 3B episodes as a whole?
Katherine McNamara: In the end, it's a very bittersweet season. And I think it's only fitting because the way the show ended was very bittersweet, and the way everything happened was very bittersweet. Having the show end on a bittersweet note I think works.
[Episodes] 21 and 22, I just, they're everything. They're everything.
Shooting the finale episode was really wonderful — the finale movie, I guess it is. It gave us closure because we were making it for us and for the fans and for the characters and for the relationships and everything that all of us, together, from the writers to the producers to the network to the source material to us to the fans, everything that all of us had built together, that's why we were making it. And that's what inspired this finale. And Todd [Slavkin, executive producer on the series] said it a million times, and I'll say it again, this finale is a love letter to the fans and everything that 'Shadowhunters' has become.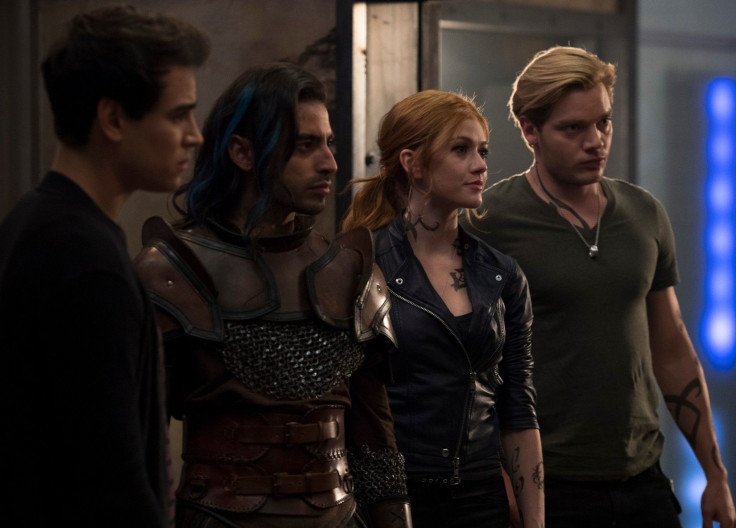 IBT: What was the hardest part of saying goodbye when you wrapped the show?
McNamara: The last day was really hard, in general, and I think people will understand why when they see the finale episode. And I can't go too much into that, specifically, but what I can say is when I — there were a lot of people on set that day, it was a big group scene, and we said 'Wrap,' we did the toast, we did everything, and then we all had to get out of our wardrobe and out of our hair and makeup ''cause we had the wrap party on set. And I was walking to the edge of the Institute set and, suddenly, I stopped 'cause I realized, I went, 'This is — I don't wanna leave. 'Cause as soon as I step off this stage, that's the last time I take off her wardrobe, that's the last time I take the runes off, that's the last time I do any of that. And that makes it final.'
Even after the wrap party, I rode home in the same car as a bunch of the guys, and we went to breakfast together, and we just, like, sat because we didn't know what to do. None of us wanted it to end.
IBT: How was it for you when that auction item accidentally revealed spoilers from the series finale?
McNamara: I mean, that's out of my hands, ultimately. And, look, in this world, with photos and social media, something's gonna spill, eventually. Would I have preferred it not to spill? Absolutely, but there's nothing we can do about it now. But I appreciate the fact that some sites aren't going into detail, and I'm not going to here. There are people that are handling it as best they can, and there's always spoilers out there in the world. Just gotta learn to click carefully on articles. I do the same thing with other shows, like 'Game of Thrones.'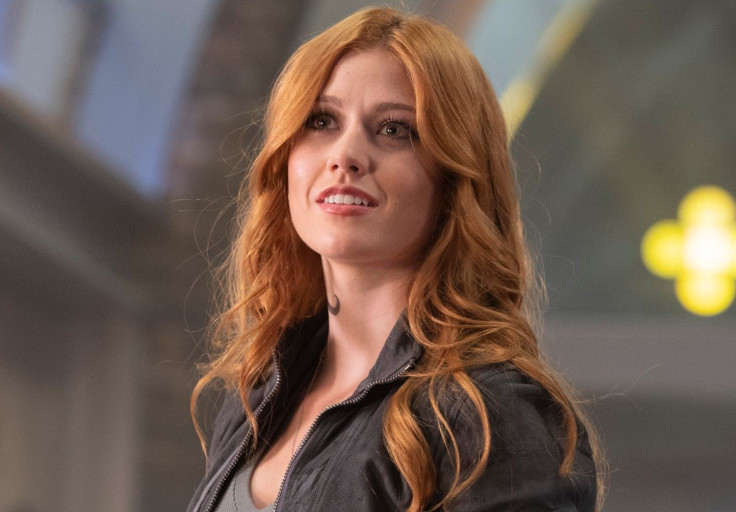 IBT: What items, if any, did you take from the 'Shadowhunters'​ set?
McNamara: I did end up with a few things from set. I was lucky enough I ended up with a couple pairs of shoes, couple jackets. I have a set of her swords, which is a lot of fun. So, that's something that, because I loved fighting with the kindjals, having a set of my own that I used on the show is pretty great. We've been through a lot, those kindjals and me.
I think they're still wrapped in the bubble wrap. I'm kind of scared to take it out. They also — our wonderful Director of Photography, Mike McMurray, he gave me the slate from the last take of the last shot of 'Shadowhunters.' So, I have that, and I'm gonna frame it and preserve it.
Truly, it's a huge chapter of my life, and it's a part that I will never, ever forget.
IBT: Is there anything else you want to share about the show and the fandom?
McNamara: I think the biggest thing I would say is just, 'Thank you.'…One thing I just really want to reassure people is that even though the show is going the way it's going, and it's coming to a close, it doesn't mean the fandom has to. We've created this really beautiful, wonderful, lovely community, and that doesn't have to end. It can continue to grow, and it can continue to be what it is, as we all kind of move on to other things.
'Cause you look at Isaiah [Mustafa] doing 'It,' and Harry [Shum Jr.] with 'Crazy Rich Asians' and now I'm doing 'Arrow,' and everybody's got their own things that they're doing, and I'm sure everyone's gonna go on to other fantastic things. So, it'll be nice to continue growing that community that we have and continue to support everyone — from the fan artist to the fans to everyone involved in the show.
Say farewell to "Shadowhunters" when the series finale airs on Freeform on Monday at 8 p.m. EDT.
© Copyright IBTimes 2023. All rights reserved.