Katie Holmes, Emilio Vitolo's Relationship Initially Didn't Sit Well With His Mom, Report Says
KEY POINTS
Emilio Vitolo's mom took issue with her son and Katie Holmes' relationship, a report says
Vitolo's mother reportedly did not approve of how her son handled his split with ex-fiancée Rachel Emmons
Vitolo reportedly broke up with his fiancée of 18 months right before PDA photos of him and Holmes surfaced
Katie Holmes and her new flame Emilio Vitolo's relationship was met with disapproval from his mother at first, a report claims.
Page Six reported, citing unnamed sources, that Vitolo's mother, Lourdes, was apparently unhappy about how his new relationship unfolded. According to the report, the chef had broken up with his fiancée, Rachel Emmons, right before pictures of him and Holmes cozying up with each other hit the internet.
"[Lourdes] thinks she brought him up better than that. She didn't like how [Emilio] handled this at all," a source told the outlet.
Another insider claimed that Vitolo and Emmons were already having problems long before he was spotted with Holmes. The tipster added that the exes had been "taking things slow and it wasn't working out."
"He likes older women. He dated an older anchor at Fox, and others, so he has a history with older women," the source said of Vitolo.
Vitolo, 33, was engaged to the 24-year-old designer for 18 months. Since their first outing on Sept. 1, the chef and Holmes, 41, have gone on several dates together.
In September, reports surfaced that Holmes' new boyfriend called it quits with his fiancée via text message. An unnamed source told Us Weekly that Vitolo was still engaged to Emmons right before the PDA-packed outings happened.
The insider said that Emmons was "heartbroken and embarrassed" after learning that Vitolo was breaking up with her. The designer's pals were also upset over what happened.
"Up to this press coming out, Rachel had no idea what was going on. He is a cheater, and this isn't a 'happy ending' story," an unnamed friend said.
The source also claimed that Holmes' new man and Emmons got a dog in May and that they had been living together. The Anna Rachel Studio owner was also preparing to tie the knot with the chef as soon as their wedding plans were ironed out.
However, "she is just left with bad press and forced to move home," the tipster added.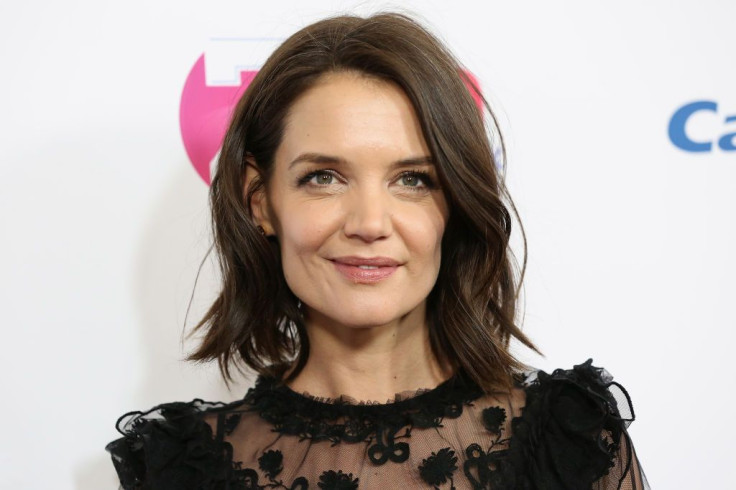 © Copyright IBTimes 2023. All rights reserved.