Katie Holmes Health: Actress Allegedly 'Starving' Herself, 'Gaunt And Grey' Following Jamie Foxx Split
KEY POINTS
Katie Holmes has, reportedly, been losing so much weight lately
Suri Cruise, allegedly, considers asking the help of Tom Cruise to address Katie's eating problems
Katie Holmes has, reportedly, been starving herself since her split from Jamie Foxx
Katie Holmes continues to make it to the headlines even if she has been living a life away from the spotlight for quite some time now. Avid followers of the "First Daughter" actress raised concerns after reports of her alleged split from Jamie Foxx spread like wildfire in Aug. 2019. Now, new reports are claiming that Katie is facing eating problems since the infamous breakup.
NW Magazine reported that Katie has been losing a significant amount of weight since she and Jamie decided to part ways. A source told the outlet that even her 13-year-old daughter, Suri, has expressed her concern for her mom's deteriorating health.
"Katie runs out of energy after a short walk and underneath the makeup, she's gaunt and grey," the tipster claimed. "Suri's a smart kid. She has noticed the change in Katie and is doing her best to get her to eat. She bakes cookies and muffins for her mom all the time, but Katie only pretends to eat them," it went on.
The entertainment news publication even suggested that Suri Cruise is, already, considering asking the help of Tom Cruise. For starters, Katie Holmes and Suri have been estranged from the "Top Gun" star for several years. Rumors are rife that Tom has been asking the "Batman Begins" actress to allow him to spend time with their daughter but to no avail.
This is not the first time that Katie was rumored to be starving herself after her separation from Jamie Foxx. In Sept. 2019, the same publication stated that the heartbreak took a toll on the "Mad Money" actress' health already. "The weight's melting off her, poor thing, but she's at risk of losing even more," a source, previously, told the outlet. "Her clothes are just falling off her and food is the last thing on her mind," it continued.
While it is possible that Katie Holmes has been affected by her alleged split from Jamie Foxx, it should be noted that the "Jack and Jill" star revealed to SHAPE Magazine, in Nov. 2019, that she is in a good place right now. Katie even told the magazine that she enjoys life and loves adventure. Suri's mom even revealed that she works out regularly and has a "balanced approach" to food.
"Overall, though, I'm pretty healthy. Usually, I make a smoothie in the morning with greens and fruit. And I eat a lot of salads and fish. I try not to have too many carbs, like pasta and bread, because they make me so sleepy. But I love food, and I love cooking," Katie Holmes divulged to SHAPE. "I'm not a great cook, but I enjoy it. I feel really good if I make a recipe well because it can get a little confusing at times. You're on the phone or you get distracted, and then you can't remember if you put that one ingredient in. Did I add salt? Or was it sugar?" she went on.
Katie Holmes' statements about her diet, workouts and lifestyle, undeniably, discredit NW's claims that she is having problems with her health. After all, the said media outlet is known for publishing stories based on the accounts of its anonymous and unreliable sources.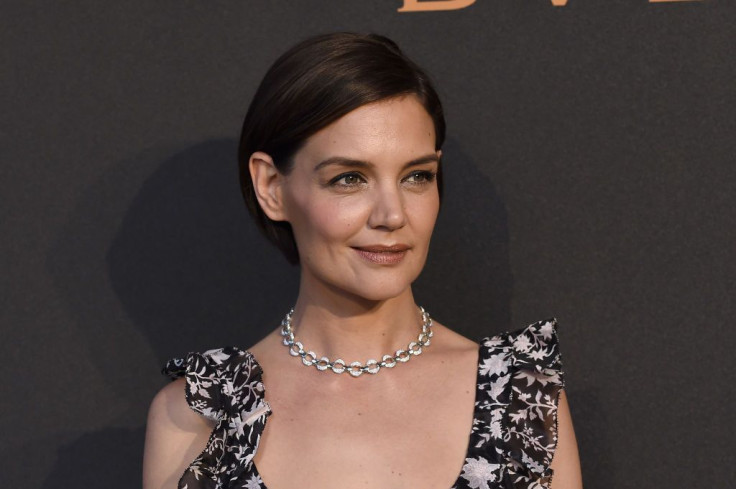 © Copyright IBTimes 2023. All rights reserved.