Katie Maloney Reacts To Lala Kent Dropping Tom Schwartz For Hanging Out With Randall Emmett
KEY POINTS
Katie Maloney said she "can't fault" Lala Kent for cutting out Tom Schwartz over his friendship with Kent's ex-fiancé Randall Emmett
Maloney said that she "understands it fully" since she is aware of Kent and Emmett's issues
Kent alleged that Emmett cheated on her when she was pregnant with their now-1-year-old daughter
"Vanderpump Rules" star Katie Maloney is sharing her thoughts on the drama surrounding her ex Tom Schwartz, Lala Kent and Randall Emmett.
Kent recently revealed that she's not interested in having a friendship with Schwartz after she discovered he's been hanging out with her ex-fiancé Emmett, whom Kent has accused of being unfaithful during their relationship.
Maloney said that she "understands it fully" since she is aware of Kent and Emmett's issues.
"That's kind of like her M.O. and I can't fault her for that," Maloney told E! News during an exclusive interview at the 2022 Neon Carnival. "She feels strongly about Randall and how things have gone down and the person that he is, and how she doesn't want him in her life, and I can't fault her for that."
Maloney continued, "She's made it abundantly clear to all of us and she said it explicitly. So for anyone to kind of take that and go back and decide to continue a friendship or relationship knowing...it is what it is."
Kent, 31, and Emmett, 51, who share 13-month-old daughter Ocean, called it quits in October 2021. She has since alleged that he cheated on her when she was pregnant, but he has yet to publicly comment on the claims. More recently, Schwartz, 39, and Maloney, 35, called it quits, with the latter filing for divorce earlier this month.
Kent revealed during an appearance on "Watch What Happens Live" last week that she isn't on the best of terms with Schwartz after a fan asked who has been "the most and the least supportive" among the "Vanderpump Rules" cast following her split from Emmett.
The Give Them Lala Beauty creator said Maloney and Scheana Shay have been the most supportive but claimed that Tom Sandoval has yet to ask her if she's OK or even acknowledge her situation with Emmett.
"I learned that Schwartz hung out with that person [Randall] the other day. So, I cut him out," Kent added.
Kent noted that she's "not the type of person to say, like, 'You have to pick a side,' but in this situation, if you don't pick my side or you remain Switzerland, like, I want nothing to do with you."
Kent also revealed during the interview that she and the film producer "parallel parent" their daughter, but she's now "trying to move to zero contact."
Unlike Kent, Maloney said her friendship with the other Bravo stars didn't change following her split from Schwartz. While she understands that a "big breakup or a divorce" can be messy, she explained that in her case, "it hasn't caused too much of a ripple effect when it comes to our friends or anything like that."
Maloney also shared that she's still pushing through with her plans to open a sandwich shop with Ariana Madix, the girlfriend of Schwartz's best friend, Sandoval.
"I like our friendship," Maloney said of her bond with Madix.
"It's still very much the same and obviously, planning our sandwich shop, that's made our friendship thicker and more rich in that sense because we're going into business," she added. "That's bigger than just hanging out for sure."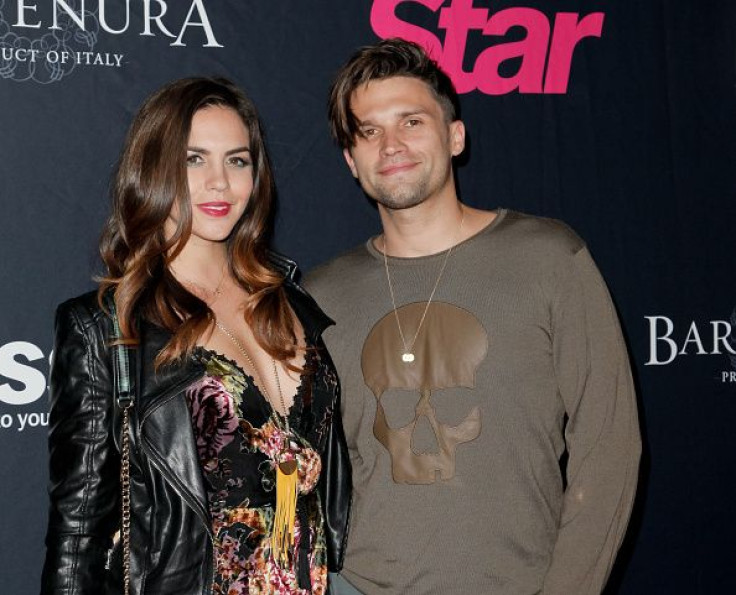 © Copyright IBTimes 2023. All rights reserved.
FOLLOW MORE IBT NEWS ON THE BELOW CHANNELS