Katy Perry Not On Good Terms With Parents? Singer Plans To Have Peaceful Convo With Trump-Supporting Family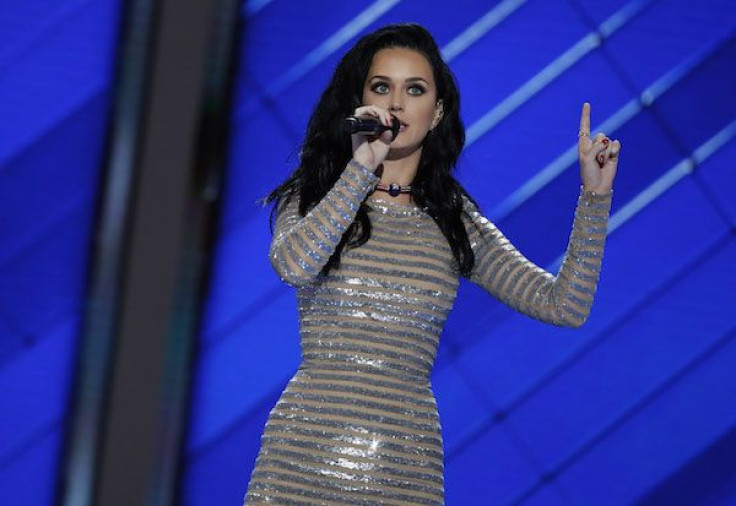 Katy Perry is going home to celebrate Thanksgiving with her family. The "Dark Horse" singer is a loyal supporter of Hillary Clinton, while her parents voted for now President-elect Donald Trump. Did this put a strain on their relationship?
On Wednesday, Perry shared to her millions of followers on Twitter that she is going home for Thanksgiving Day. However, she also hinted that this Thanksgiving would be a little tricky for her, knowing what had happened during the 2016 U.S. presidential elections.
It can be noted that Perry surprised everyone when she revealed on election night that her parents, Keith and Mary Hudson, voted for Trump. The revelation stunned the large crowd that gathered at the Clinton election night party in New York City.
"Tonight, my parents voted for Trump," Perry said in front of the crowd, as quoted by People. "But you know what? We will still all be sitting at the same table for Thanksgiving." Perry then reminded the audience that they should still love their parents and their children. "What a great country this is that gives us the freedom to express our differences, our opinions, our hopes and our fears," Perry also said that night.
Though Perry has already assured everyone that she still loves her parents despite their political differences, it seems that the singer is still conscious on what she's going to say at the dinner table. In her latest tweet, she mentioned that she's "mindful about building a bridge" with her parents through "peaceful conversation."
Alongside her tweet, Perry shared a link to Michael Barbaro's write-up for the New York Times, entitled "How Could You? 19 Questions to Ask Loved Ones Who Voted the Other Way."
Perry has been a steadfast supporter of the Democratic candidate ever since Clinton announced her candidacy for the presidential election. Following Clinton's loss, Perry became very active on social media to voice out her agreement to the protest against Trump.
Meanwhile, it's not unknown to many that Perry and her parents do not share a typical family bond. In 2013, Perry's parents, who are both preachers, made headlines after calling out their own daughter for being a "devil child."
"They ask how can I preach if I produce a girl who sang about kissing another girl? I was at a concert of Katy's where there were 20,000. I'm watching this generation and they were going at it. It almost looked like church. I stood there and wept and kept on weeping and weeping. They're loving and worshipping the wrong thing," Keith revealed at the time, according to Huffington Post.
Perry also admitted back then that her relationship with her parents "could be better."
© Copyright IBTimes 2023. All rights reserved.