Katy Perry 'Turned On' By Miley Cyrus' New Hair; Fans Want Collaboration
Miley Cyrus dyed her hair blonde recently, and her friend Katy Perry absolutely loves the look. In a message online, Perry said that she is turned on by the new hair. The fans of the two singers took the opportunity to encourage them to collaborate for a song.
Perry took to Twitter to compliment Cyrus on her new hair. "Ur new hair turns me on (sic)," she wrote in her post.
Commenting on the post, the fans asked the two singers to collaborate. Others asked them to recreate the kiss they shared previously during the Bangerz Tour concert.
Cyrus created quite a buzz on social media after she revealed that she had dyed her hair blonde. The singer has been promoting the "Hannah Montana" TV show and movie. Last month was the 13th anniversary of the TV series.
The lead character in the "Hannah Montana" was played by Cyrus, and her character had blonde hair. The fact that she dyed her hair and is promoting the character has led to some speculation about her reprising the role in the near future. The singer, however, hasn't announced anything like that so far.
Meanwhile, Perry and Cyrus will be teaming up for Lil Dicky's "Earth" project. The project is said to be a song and a video, with multiple stars coming together to support issues related to saving the planet.
Lil Dicky shared a video on his Twitter page revealing all the stars who have supported the project. Apart from Perry and Cyrus, the other celebrities featured in the video include Justin Bieber, Ariana Grande, Halsey, Zac Brown, Brendon Urie, Wiz Khalifa, Snoop Dogg, Kevin Hart, Adam Levine, Shawn Mendes, Charlie Puth, Sia, Hailee Steinfeld, Lil Jon, Rita Ora, Miguel, Lil Yachty, Ed Sheeran, Leonardo DiCaprio, Meghan Trainor, Joel Embiid, Tory Lanez, John Legend, Bad Bunny, Psy, Kris Wu, the Backstreet Boys, Benny Blanco and Cashmere Cat.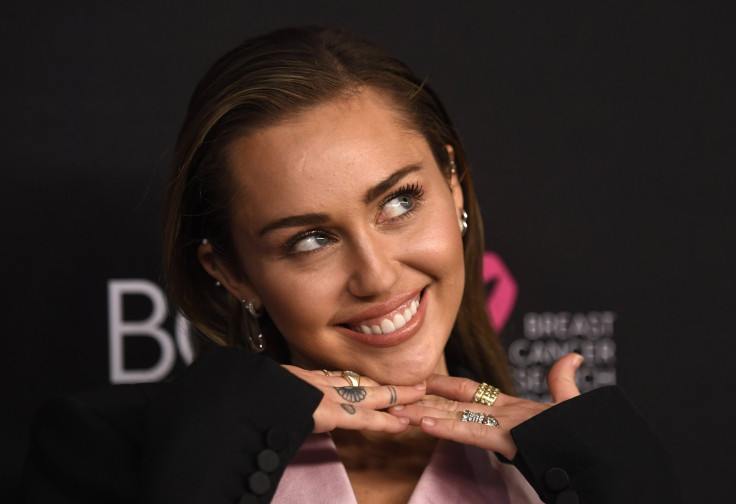 © Copyright IBTimes 2023. All rights reserved.