'Keeping Up With The Kardashians' Season 11 Spoilers: Scott Disick Has A Shocking Heart-To-Heart With Kourtney Kardashian And Her Siblings During Episode 7 [RECAP]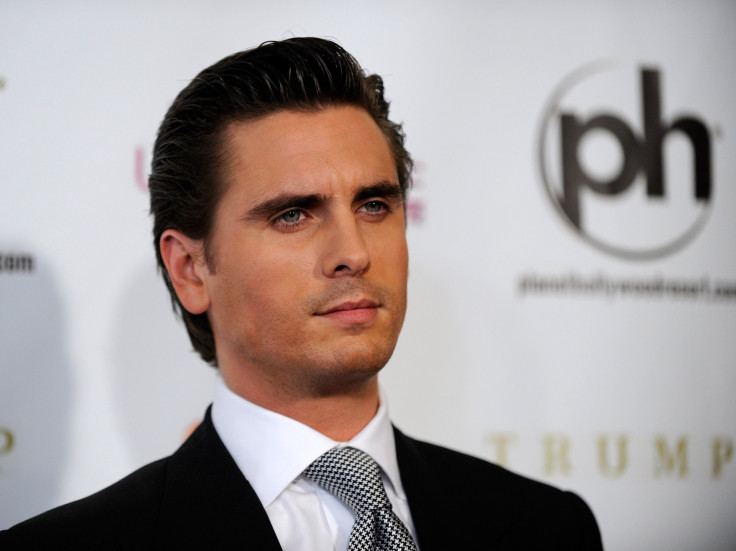 The Kardashians' lavish St. Barts vacation continues in Season 11, episode 7 of E!'s "Keeping Up With the Kardashians." The trip was meant to serve as breakup distraction for sister Kourtney Kardashian, but with constant reminders from those back home she finds it difficult to move on. Things get worse after she and the family return home and find themselves ambushed by someone from her recent past.
After returning home from St. Barts, Kim, Khloé and Kourtney Kardashian gather for a meeting at momager Kris Jenner's home in Calabasas, California. During the meeting they are interrupted by an unexpected visitor: Kourtney's ex, Scott Disick. The father of three claims he stopped by to speak with Kris, 66, but finds himself in a sit-down with the entire family. He quickly gets emotional, telling Khloé, 30, he's at a really bad place in his life. Scott, 32, shares with the family that it has been a struggle to cope with being alone after breaking up with Kourtney, 36. He admits for the first time that he's "in the wrong."
Khloé continues to hit Scott with tough love, telling him she and her siblings wanted to be there for Scott, but he pushed them away. He the makes the shocking revelation to Kris and the Kardashians that he has never been so unhappy in his life. He goes on to say that if it weren't for his three children he would have killed himself, which brings everyone in the room to tears.
The newly single mother of three speaks about her life after Scott several times during the family's picturesque vacation. She is repeatedly texted by friends sharing photos of Scott spending time in exotic locations with various strange women. After countless texts, Kourtney admits to her family that she wishes everyone would leave her alone about Scott's dealings "unless it's an emergency." Her siblings continue to go out of their way to distract her from her ex's shenanigans. Kendall Jenner even goes as far as to set up a photo shoot with an island photographer in the hope that it will show her just how beautiful and strong she is even without Scott.
While Kourtney and Scott's post-split lives were the main focus of the episode there was no shortage of drama during the show. Tensions between Kendall and Kylie Jenner remain strong from episode 6. The youngest of the Jenner siblings continues to ignore her family in favor of one-on-one time with rapper boyfriend Tyga. Kris sits Kylie, 18, down to ask that she give her sister a moment of her time. Kylie grows angry at her mother's suggestion and storms off. Tyga, Kendall, 19, and Kris then begin talking about Kylie and her temperament, not realizing that she's sitting just feet away from them.
The trip forges on and the Kardashian family tries to make the best of their time on the island. Tyga, 25, continues to push Kylie to talk to her sister, insisting that it's the right thing to do. She finally concedes and visits Kendall in her room. She admits she hasn't been paying enough attention to her sister and apologizes, telling her it wasn't her intention to invite Tyga along and ignore her. The pair repair their relationship and move on with their trip.
In addition to the serious drama that played out during episode 7 there was a whole lot of cuteness. Kris and the Kardashian-Jenner siblings bring Mason, Penelope and Reign Disick along with cousin North West to St. Barts with them and they completely steal the spotlight. North, 2, and Penelope, 3, pal around the island sporting adorable bikinis and matching mermaid tails. Fingers crossed these cuties will make appearances in several more episodes this season.
© Copyright IBTimes 2023. All rights reserved.