'Keeping Up With The Kardashians' Season 12 Spoilers: Kourtney and Kris Clash While Moving Rob Into His New Home During Episode 3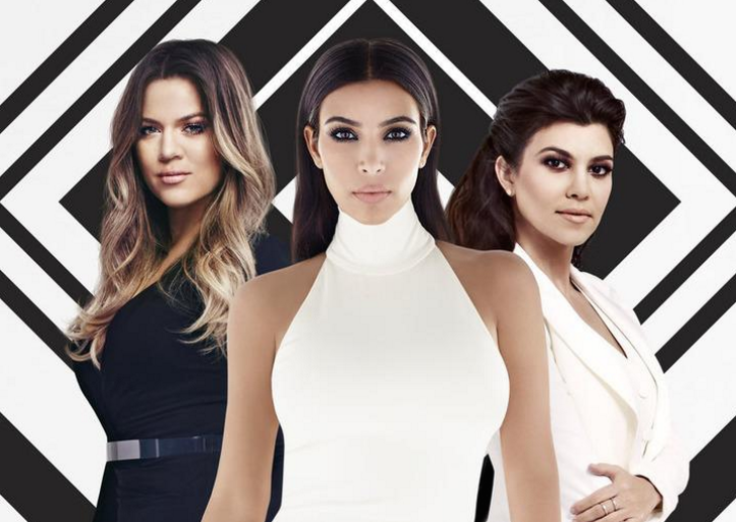 Rob Kardashian's back in the spotlight and he's making some serious changes in his life, but not everyone in his famous family is buying it.
During Season 12, episode 3 of E!'s "Keeping Up With the Kardashians," Kris Jenner surprises Rob's siblings with the news that she's decided to help her son move into a new home. While neither Kourtney nor Kim Kardashian are particularly moved by the information, Khloé Kardashian is clearly annoyed and she makes her feelings known. The elder Kardashian girls are the first to learn that Rob is making the move from Khloé's home to a bachelor pad of his own, chatting about it over lunch at Kourtney's one afternoon and questioning whether anyone's told Khloé yet.
Kris sits Khloé down to discuss the information, which doesn't go quite as expected. Khloé is offended and angered that her mother would enable Rob — whom she reveals she is not currently speaking to. Kris insists that Rob is paying the down payment out of his own pocket, despite Khloé's claims that he can't afford it. Still, it appears that there's a bigger problem brewing beneath the surface. As Kris points out, it's not so much the house Khloé is bothered by, but the way in which Rob went about moving out.
The big day arrives not long after both Kourtney and Khloé were featured in Architectural Digest, an honor the mother of three has been hoping for all her life. Kourtney comes to lend a hand and some design advice, though it seems a majority of it is unwelcome. Kris also enlists the help of longtime friend and designer Faye Resnick. Noticeably absent during the move? Khloé, who calls her momager during the process to remind her that neither she nor any of her people will be lending a hand in any way. Meanwhile Kourtney circles the home repeatedly, undoing Faye's many personal touches and critiquing what's been done.
Meanwhile Kim and Khloé question Kourtney's budding best friendship with Kris' boyfriend, Corey Gamble. Khloé first notices how close they are during a night out on the town, which she reluctantly participates in. Kourtney calls Corey during their glam time to set their plans in stone. During the call Khloé tries to bond with Corey, jokingly calling him "dad." The following day she and Kim meet to catch up, at which time Kim questions whether Khloé's notices how close they are lately. They laugh at the many Instagram posts Kourtney and Corey have taken together recently as well as the fact that they regularly frequent The Nice Guy together. Confused by the situation, Kim decides to confront Corey and his answer surprises her. He shares with her that although he has half siblings he's never had that opportunity to have the kind of relationship with anyone that the Kardashian-Jenner kids have. He says that spending time with Kourtney and her kids gives him a sense of family he never had growing up, which pleases Kim. He also reveals some shocking details about the state of his and Kris' relationship, suggesting he may be ready to bring her to Atlanta, where he grew up. Kim urges him to do so and seems to truly believe it's a good idea.
After all is said and done, Khloé sits down with her close gal pal Malika Haqq (who also briefly had something of a "thing" with Rob) to discuss their feud. Malika urges her to put her feelings aside, suggesting she's more "mentally stable," and apologize to her little brother. Khloé agrees and decides it's time to make things right. The following day she attempts to do a drive-by at Rob's new house, but gets no answer to her phone calls. She scopes out the exterior and finds that no one is home, making her valiant effort futile.
Previews for the upcoming episode suggest that while Khloé was ready to patch things up during episode 3, their relationship — and Rob's relationships with his siblings — will be put to the test once more.
"KUWTK" airs Sundays at 9 p.m. EDT on E!
© Copyright IBTimes 2023. All rights reserved.