Kellie Pickler Recalls 'American Idol' Journey, Dishes On Private Nashville Life
KEY POINTS
Kellie Pickler said "American Idol" was the "rocket that launched" her career
The singer shared that she is living what she describes as a "blessed" life in Nashville
Pickler said she hopes to be remembered for her acts of service and what she did offstage to help others
Kellie Pickler is looking back on her "American Idol" journey and sharing some updates about her current life in Nashville, Tennessee.
The former "American Idol" contestant was only 19 when she auditioned for the singing competition in 2005. She sang Kelly Clarkson's "Since U Been Gone" and Martina McBride's "A Broken Wing" and got three yeses from judges Simon Cowell, Paula Abdul and Randy Jackson.
"I was roller-skating burgers out at Sonic and trying to figure out what am I gonna do with my life," Pickler told E! News. "I got in line for 'Idol' and it was obviously the rocket that launched my career, but it was God that was the fuel."
Pickler made it to the top 6 on her "American Idol" season. Over 15 years later, the 35-year-old singer, who will host SiriusXM's "The Highway" show, said she considers herself "blessed" with her life in Nashville.
"I'm such a simple girl honestly," Pickler said. "I love gardening. My friends call me the fifth unofficial Golden Girl. I'm that 104-year-old trapped in a 35-year-old body. I love puzzles. I love good conversations. I love to sit on the front porch in my rocking chair. I just like to be in good company."
Talking about her new hosting gig, Pickler, who married Kyle Jacobs in 2011, said she is thrilled to have the opportunity to play new artists who have yet to be discovered.
But while she's found success as a singer, actress and talk show host, Pickler said her job is only a small part of her life. "I clock in and I do my job and then I come home and I'm a wife. I'm a friend. I'm a neighbor. I'm a godmother. I care about things that truly matter," she said.
Pickler also said she doesn't like to be called "celebrity," claiming that the word "dehumanizes people." She shared that she usually clocks out of the entertainment world as quickly as possible and does her best to keep her "feet on solid ground in the real world." The singer also makes sure to maintain "healthy boundaries" with people in showbiz.
While she still loves to write music and create new songs, Pickler is also an avid supporter of the United Service Organizations (USO), where she supports military members and their families, and has become more involved with her local community amid the COVID-19 pandemic.
The musician said she's "not perfect by no means" but hopes to be remembered for her acts of service and what she did offstage to help others.
"It's not about the CMAs. It's not about the ACMs. It's not about The Highway. It's not about accolades or being the most beautiful or your likes on social media," she said. "All of that is just stuff that's here one day and could be totally gone the next. How do you use what you have right now to serve? We can all do our part."
Fans can listen to Pickler on SiriusXM's "The Highway" from 12 p.m. to 4 p.m. EST Mondays through Fridays via satellite (Ch. 56) and on the SXM app.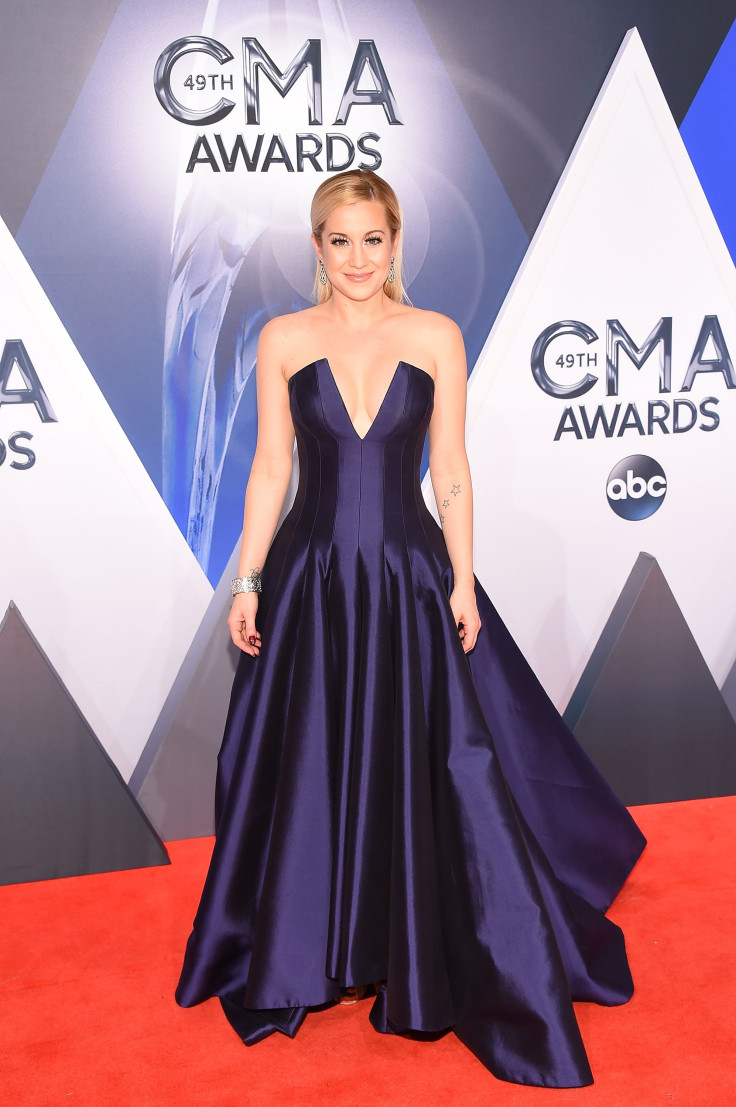 © Copyright IBTimes 2023. All rights reserved.
FOLLOW MORE IBT NEWS ON THE BELOW CHANNELS