Kelly Clarkson Announces New Album, Drops Two Singles And A Music Video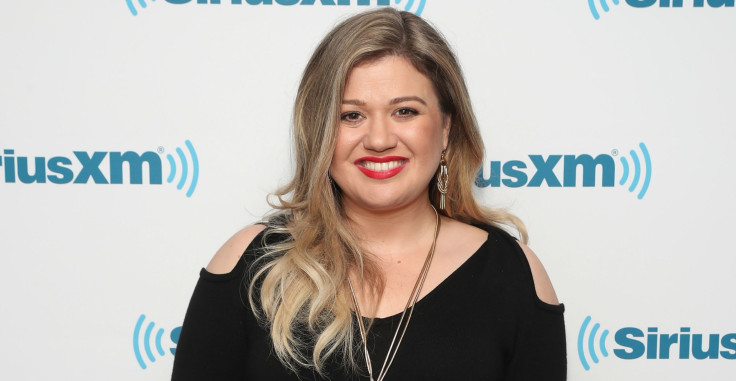 It's been 15 years since Kelly Clarkson won "American Idol," and she has still somehow managed to win America's hearts, and ears, every year since. She just proved that again with two brand new songs.
After releasing seven albums over 12 years under RCA Records, Clarkson packed things up and moved on over to Atlantic Records, where she signed a long-term record deal in June 2016.
To kick-off that new relationship, she's dropped two new songs and announced her first album with Atlantic, "Meaning of Life," which comes out on Oct. 27.
The "American Idol" winner released the first single off the album, "Love So Soft," on Thursday, giving fans the first taste of what her new music would sound like, and it sounds exceptional. She brought her usual charm and style to this new track, creating a truly classic Clarkson fun anthem.
But after treating the ears to a few listens of the song, it's time to treat the eyes to the vibrant visuals in the form of a music video, which she released right along with it. It's one of the most visually appealing music videos in her library. Bright colors, creative scenes, exciting graphics and Clarkson feeling herself and getting into the song – those are what awaits the viewer of this music video.
If this is the kind of music the world gets because she changed labels, then we're glad she did. But in a Facebook Live video from 2016, she explained a bit more about why exactly she felt it was time to switch labels and why she thought Atlantic would be the right fit.
"What's cool about Atlantic Records is that they love every part of my personality, as far as all the colors of my voice," she said during the livestream. "I love the country side of me, I love the Broadway side of me, I love the pop side of me and the soulful side of me—and they are down to really make whatever record I'm into, which is real rare. So, I'm super excited about it."
On Thursday, she gave proof of that ever-changing personality. To sweeten the already sugary-sweet pot, the singer decided to gift fans the opportunity to hear a second tune off the album. All they need to do is pre-order her upcoming album and in return they get a song called "Move You." And move you, it will. This track is completely opposite from the sound of "Love So Soft," except for the obvious, which is that it still sounds great and still includes Clarkson's stunning vocals.
"Move You" showcases Clarkson's soulful side and treats fans to an emotional ride that they won't want to leave. With two songs from the album now out and both of them so different, but so similar in their greatness, it's going to be hard to wait until Oct. 27 to hear the rest of the album.
Luckily, Clarkson's got a few things planned to keep fans held over until then, including performing on the "Today" Citi Concert Series on Friday.
© Copyright IBTimes 2023. All rights reserved.