Kelly Rizzo Says She 'Still Talks' To Late Husband Bob Saget, Doesn't Use 'D-Word'
Bob Saget's wife Kelly Rizzo says she still talks to the late comedian and avoids using the "D-word" (death).
"You'll notice I still don't say the D-word — I say 'the day everything happened,'" Rizzo told Amanda Kloots during a panel discussion Thursday, People reported. Kloots also lost her husband, actor Nick Cordero, last year.
Rizzo went on to explain, "It's like, he's still my husband. It's not like, 'Oh, he's my former husband.' It's like… the relationship is different now. It's just — it is what it is."
Though she has moved to a new house since the "day everything happened," she "still talks to him" and has his "pictures everywhere."
She further revealed that Saget's daughters – Aubrey, 35, Lara Melanie, 32, and Jennifer Belle, 29 – had stayed with her last week in the new house for the first time.
"They walked in and I was like, 'So it's kind of like a museum to your dad, so don't freak out but yes, he's everywhere,'" she continued. "And then they'll catch me like talking to a picture every once in a while, and they're like 'Stepmommy Kelly, are you okay?'"
Saget shares his daughters with ex-wife and screenwriter Sherri Kramer. They were married from 1982 to 1997.
Rizzo also explained how Saget's daughters helped her recover from such a big loss. Keeping the daughters happy actually helped her stop thinking about Saget all the time.
"I know Bob would want me to be there for his girls," Rizzo said. "I'm not as focused on my own grief when I'm trying to help them or support them or be there for them. When I'm doing little things to try to make them happy, it kind of takes me out of my head."
"And I'm also at the same time being like, 'Oh, this would make Bob so happy, just knowing that I'm trying to make them happy,'" she added.
Saget was found dead in a hotel room in Florida in January. He was 65 years old.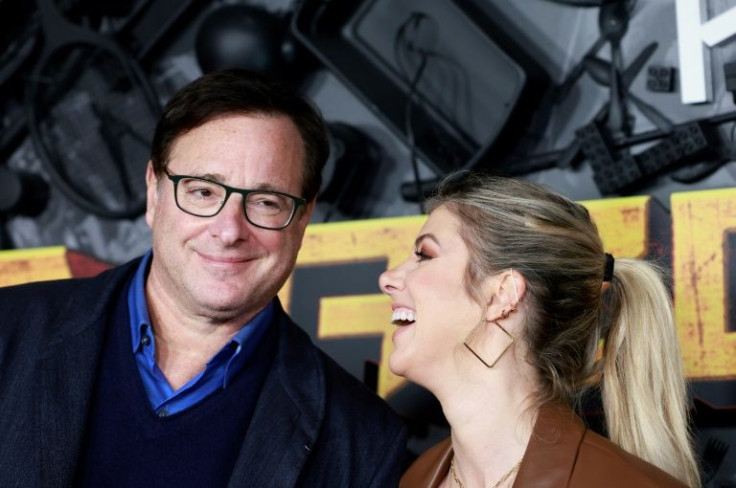 © Copyright IBTimes 2023. All rights reserved.