Kendall And Kylie Jenner To Publish Young Adult Science Fiction Novel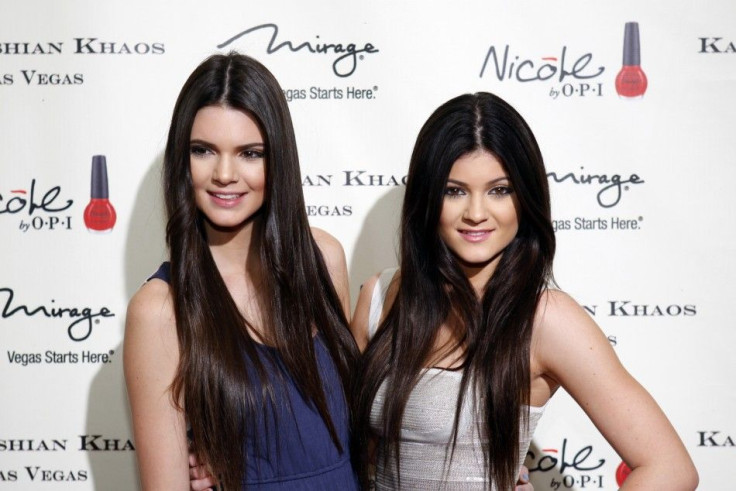 Kendall and Kylie Jenner, the younger half-sisters of Kourtney, Kim, Khloe and Robert Kardashian, will soon become published authors.
The television personalities and fashionistas have inked a book deal with Gallery Books of Simon & Schuster for a young adult science fiction novel. The untitled book is scheduled for release in summer of 2013.
Simon & Schuster said in a statement that the book will be a dystopian novel that takes place in a world none of us have ever seen and will follow two sisters on a journey filled with terror, mystery, drama and love.
The girls spoke about the project with E! and admitted to taking a cue from stories like The Hunger Games, Suzanne Collins' bestselling book that was made into a high-grossing film and starred Jennifer Lawrence. The Jenner sisters also admitted they are working with a cowriter (which is nothing new in the world of celebrity fiction-writing).
Kendall and Kylie, who are 16 and 14, respectively, first came to audiences' attention on the E! reality television show Keeping Up With the Kardashians, which features their family.
In one episode, their father, former Olympian Bruce Jenner, famously walked in on then-9-year-old Kylie working a stripper pole in his and his wife's bedroom, where Robin Antin of the Pussycat Dolls was teaching Kim Kardashian some moves. The little one was showing off her own moves and pole skills when her dad walked in, promptly picked her up and left the room with her in tow.
Now Kendall and Kylie are following in the publishing footsteps of their older siblings. Kourtney, Kim and Khloe Kardashian published the novel Dollhouse in November 2011. That book, while being an entertaining read, still had a few scenes that would probably not be considered suitable for younger audiences. Let's hope the Jenner sisters help create something a wee bit more respectable.
© Copyright IBTimes 2023. All rights reserved.