Kendall Jenner Birthday Celebration: Kylie Jenner Shares Emotional Message, Calls Model Her 'Other Half'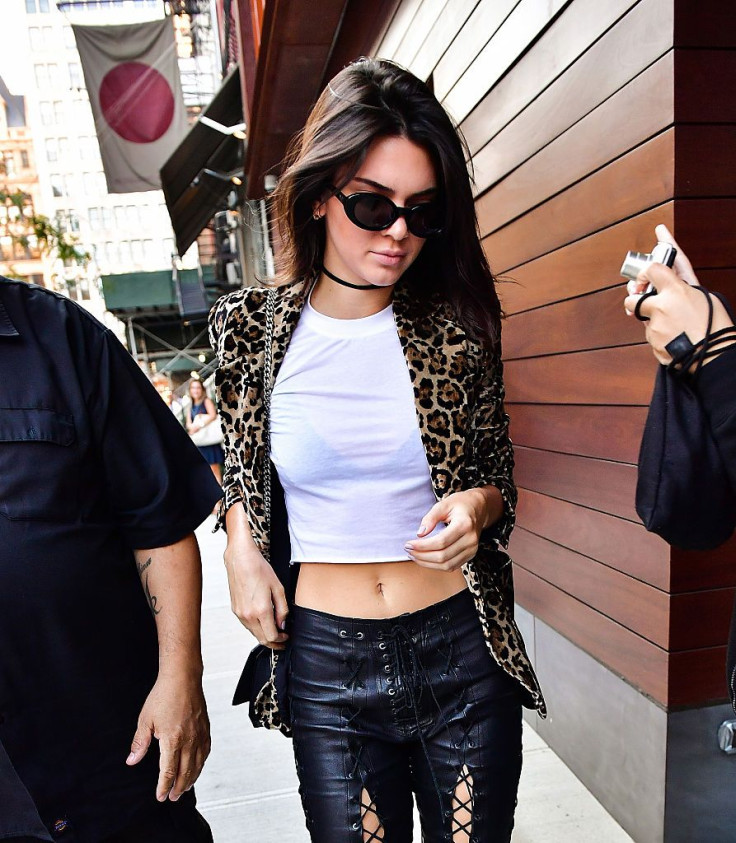 Kylie Jenner from "Keeping Up With the Kardashians" is simply the sweetest sister around.
When her elder sister Kendall celebrated her 21st birthday, the youngest member of the Jenner-Kardashian clan posted a throwback photo on her Instagram showing her and Kendall with their arms around each other.
She wrote, "My big sister is 21 _ happy birthday Kenny. My other half. I wouldn't be me if it weren't for YOU ❤️_ we dreamt about the day when you'd turn 21 & I'd be 19. It came too fast _ ... But who you are and where you are today was beyond my wildest expectations! You are an angel my supermodel sister. I love watching you live out your dreams. Every Kylie needs her Kendall @kendalljenner."
Kylie wasn't done with the trip down memory lane after that and promptly posted another throwback photo. This time, she had her arms wrapped around her big sister. "Every Kylie Needs A Kendall ____," Kylie repeated.
Kendall has a special bond with all of her sisters, but since her age is closest to Kylie's, the two seem closer.
Kendall even told Allure earlier that because she's the most low-key among all of the Kardashians, she receives tons of beauty advice from her sisters. "There's so many of us. It's like having 12 moms," she jokingly said.
Kylie always wants to doll Kendall up. "Kylie's very glamazon; she loves the hair and the nails and the glam, so 'more is more' is definitely her tip. She always wants to do my makeup," shared Kendall.
As for Kim, Kendall recalled being amazed by her luxurious hair and became curious what shampoo she uses. Kim uses Finesse, so Kendall followed her lead.
"I've tried all the expensive things, too. [Finesse] just works for my hair and makes it so silky," she said. "My hair has held up so much that every hairstylist has been like, 'Why is your hair still so amazing?' And I'm like, 'I literally don't do anything. I just use Finesse.' And everyone's like, 'What?'"
© Copyright IBTimes 2023. All rights reserved.
FOLLOW MORE IBT NEWS ON THE BELOW CHANNELS