Kendall Jenner Caught On Jumbotron Chugging Beer And Cheering Hockey Teams
Kendall Jenner was spotted chugging beer while watching the hockey game between Washington Capitals and New York Rangers in Madison Square Garden recently. A video of her drinking was shown on the jumbotron at the venue.
The video of Jenner drinking beer has been posted on the Instagram page of barstoolsports. The model knew she was being filmed, and that the video was being shown on the jumbotron. She raised the beer can to the camera and drank some more.
"Sansa Stark did it better," the Instagram post was captioned.
The post was referring to a previous occasion when "Game of Thrones" actress Sophie Turner was seen on the jumbotron having a drink.
Turner was previously at Madison Square Garden with her husband Joe Jonas, and she was seen drinking wine, E! News reported. That video had gone viral, and Jenner appears to be giving her friend some competition.
Comparing the two videos, the fans have said that Jenner was "weak" with her drink, US Weekly reported. Turner was able to gulp down a full glass of wine, while the model had to take break before taking a few sips from her beer can.
Drinking the full can of beer may have been difficult for Jenner after snacking on four hot dogs. The model also reportedly had some pretzel as a snack later.
Jenner was reported rooting for the Rangers at the game. She was able to enjoy a satisfying end to the game as the team she was supporting won.
While Jenner's drinking prowess did not impress some of her fans, she did win praise for the clothes she was wearing for the outing. According to Vogue she has managed to master the art of wearing "non-fashion" fashion jean.
Jenner was spotted wearing a black turtleneck, high-waisted jeans, and a white jacket. She finished the look with a Gucci shoulder bag.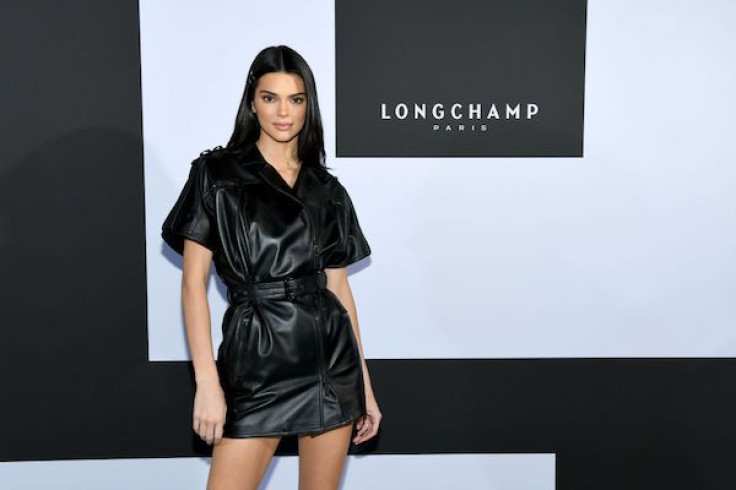 © Copyright IBTimes 2023. All rights reserved.