Kendall Jenner And Harry Styles' Private Yacht Vacation Photos Leak In iCloud Hack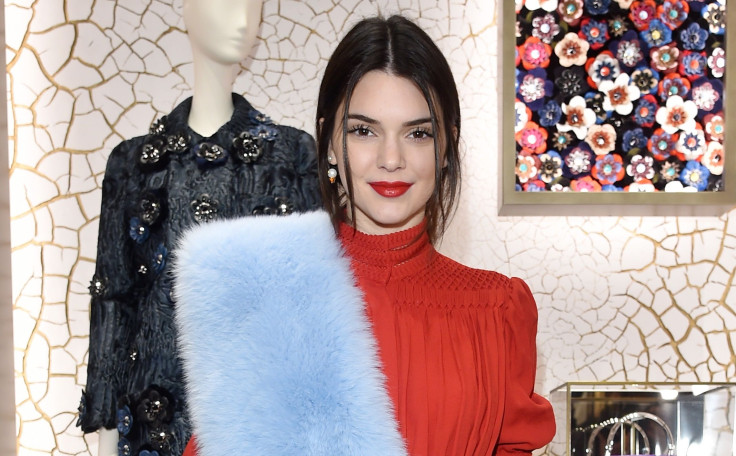 Fans are getting an up-close-and-personal glimpse at the New Year's Eve vacation taken by Kendall Jenner and Harry Styles in Saint-Barthélemy, aka St. Barts, because a hacker leaked private photographs of their trip. More than 30 photos of the rumored couple's vacation were shared on Twitter and other social media after somebody purportedly hacked a cell phone belonging to Styles' mom.
The hacker supposedly obtained the images after gaining access to Anne Styles' iCloud account, according to the Mirror in the U.K. In one of the photos, Jenner is seen sitting on Styles' lap with a drink in her hand and her arm around his shoulders. In a second image, the pair cuddles together on a couch with their legs intertwined. In a third shot, the 20-year-old model smiles broadly in a bathroom mirror as the One Direction pop star snaps a photo of them.
Styles and Jenner have never commented on their trip and didn't share any pictures of it. However, paparazzi managed to capture a few images of the pair hanging out on the deck of a yacht with Ellen DeGeneres and her wife Porta de Rossi. DeGeneres and De Rossi were not seen in any of the leaked images.
The "Keeping Up With the Kardashians" star and the "Best Song Ever" singer have not confirmed they are a couple, but Jenner's big sister Khloé Kardashian told Entertainment Tonight in January that the two are indeed dating.
"I would call that dating," Kardashian said. "[But] I don't know what they are. You know, you have 'the talk,' [and] I don't know if they've had that talk yet ... Nowadays I don't know. People are weird with stuff. So, I don't know their title. But I mean, they were in St. Bart's together hanging out, so to me that's dating."
Jenner and Styles were first linked as a couple in 2013, but they were believed to have split in early 2014 before reuniting late last year.
© Copyright IBTimes 2023. All rights reserved.