Kendall Jenner Looks Shocked In Throwback Picture With Karl Lagerfeld
V Magazine paid tribute to the late fashion designer Karl Lagerfeld recently by sharing a throwback picture of him with Kendall Jenner on social media. Kris Jenner shared that photo on her Instagram page and told her daughter that she loved this photo of hers.
Kendall has a shocked look on her face in the picture that has been posted on Instagram. V Magazine paid tribute to Lagerfeld by saying that while most people know him as a fashion designer, for them he was "so much more."
"He was a photographer, illustrator, stylist, party host, fashion show co-conspirator, muse, and unofficial mascot," Derek Blasberg of V Magazine wrote.
Sharing the same post on her Instagram page, Kris shared her love for Kendall's shocked look. " Awww Kenny I love this photo of you and Karl!!!" Kris wrote in the post.
Kendall is gearing up to celebrate her 24th birthday, but she has been very busy with work these past few days. The model recently took part in a photo shoot for Calvin Klein in Los Angeles.
Photos of Kendall working on the Calvin Klein campaign have surfaced on Daily Mail. The model can be seen in a 1940s look with a green wrap dress. She had minimal accessories with a bracelet, and she finished the look with a pair of black sandals and dark sunglasses.
The other dress Kendall wore for the campaign shows her in a white, sleeveless top. She was spotted adjusting her hair, which she had left loose, while some crewmembers shielded her from the sun by holding an umbrella for her.
Kendall's other big campaign recently was for Giambattista Valli. She also took part in a shoot for Valentino, which was in Los Angeles. The model has been sharing teasers from her campaigns with her fans on Instagram.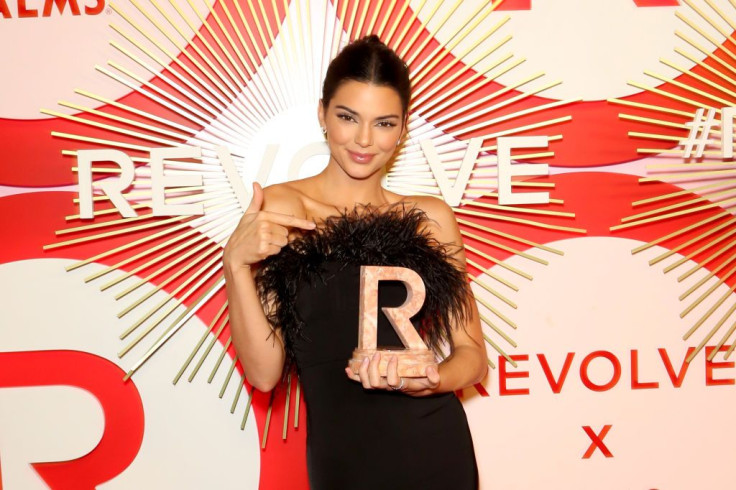 © Copyright IBTimes 2023. All rights reserved.