Kendall Jenner Rocks Mini Dress In Gorgeous New Shoot
Kendall Jenner posed for the cameras for a Giambattista Valli X H&M campaign recently, and some of the pictures of the photo shoot have surfaced online. The model worked the mini dress look, as she wore different outfits on the luxurious set.
A picture of Jenner wearing a mini dress and long boots has been released on Instagam. She stood on a table on the set to showcase are long, slender legs.
Jenner and the other models travelled to Rome for the campaign to emphasize the Italian roots of Valli. The beautiful mansion in which the models and the crew got to work in has high ceilings with walls adorned with beautiful paintings that can be seen in the background.
While Jenner wore modern clothes, some of the other models got to try outfits inspired by classic European style. The clothes match well with the mansion with all the detailing in the walls and the furniture.
The campaign shoot also included a video that was shot outdoors. Jenner wore a red mini dress that contrasted with the fresh, green garden in Rome. She got to walk around and explore the garden, and run around the mansion for the shoot.
A picture of Jenner laughing in the garden has also been shared on Instagram. The photo gives the fans a better look at her red dress, which she wore with a belt around her waist. The shiny buckle at the center of the dress can be clearly seen in the snap. She finished the look with a pair of high heel boots.
The new collection by Giambattista Valli X H&M will be released online and in the stores that are located around the world on Nov. 7. More details about the release and the new clothes are expected to be released in the coming days.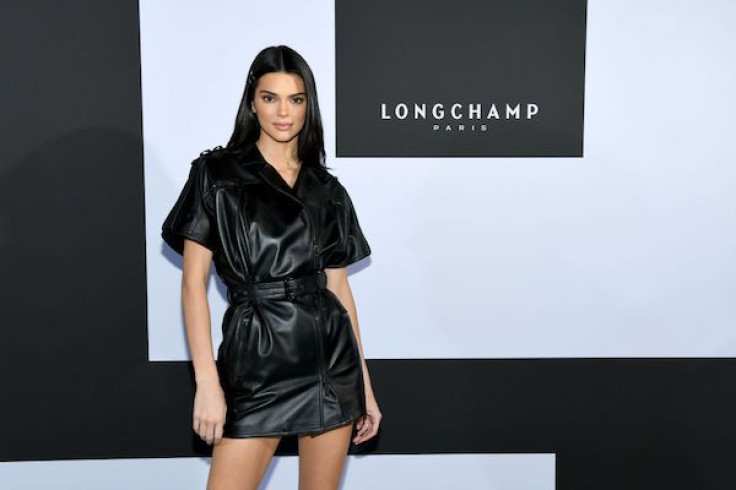 © Copyright IBTimes 2023. All rights reserved.