Kendall Jenner Transforms Into Sexy Cowgirl In New Instagram Photos
KEY POINTS
Kendall Jenner had a night out party with her friends
The model dresed up as a cowgirl
Jenner shared the pictures of the party online
Kendall Jenner is back from her vacation that she took with her sisters, but she continues to have fun. The model recently had a night out with her friends, in which she and her friends dressed up as cowgirls.
Jenner shared pictures of her night out on her Instagram page. "Remind us to always dress like cowgirl's," the model wrote in the post.
The pictures show Jenner and her friends giving some sultry poses for the camera. The model appears to have had a lot of fun in the night out, and the Instagram post she shared online has over 2 million likes as of this writing.
In another set of pictures Jenner shared online she can be seen in a skin-tight outfit that accentuates her figure. The pictures show her putting on some makeup in front of the mirror and dancing with her hat on with her friends.
"Ken out of ken," Jenner wrote in the Instagram post. The post has nearly 3.5 million likes as of this writing.
Jenner is currently linked with her ex Ben Simmons, and the two have been spotted going on dates together. During her recent trip with her sisters and their kids, the model shared a video of the trip on her Instagram Stories page and joked about not having any children yet, ET Online wrote.
In the video that Jenner shared on social media, she was spending time with her sisters and their children in a swimming pool. "Still no kids," she jokingly wrote in the post, and she can be seen giving a thumbs up to the camera.
Kim Kardashian shot a video of Jenner playing with the former's youngest son Psalm. The video shows the 9-month-old toddler playing in his aunt's lap while she was sunbathing near the pool.
Jenner had previously said that she does want to be a mom. However, she wants to wait until she is in her late 20s before becoming a mom.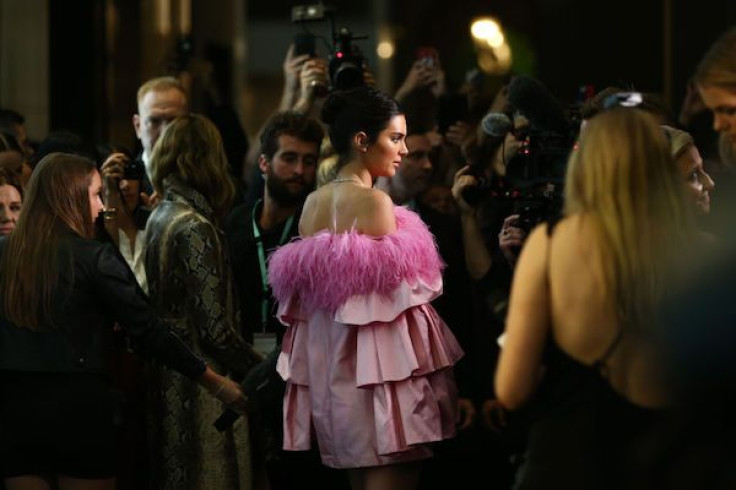 © Copyright IBTimes 2023. All rights reserved.