Kevin Costner Recalls Being Awestruck With Whitney Houston In 2023 Pre-Grammys Gala
Kevin Costner recalled working with Whitney Houston in a ceremony honoring music executive Clive Davis at the pre-Grammys gala Saturday.
After giving a heartfelt toast to the esteemed record producer, Costner thanked Davis for providing guidance to Houston, a six-time Grammy winner who died at age 48 on Feb. 11, 2012. Costner starred with Houston in 1992's "The Bodyguard" while the latter and Davis served as co-executive producers of the film.
Davis and David Foster produced the remake of "I Will Always Love You" – the lead single from the soundtrack of "The Bodyguard" recorded by Houston. The track stayed at the No. 1 spot on Billboard Hot 100 for 14 weeks in 1992.
In Costner's speech, he talked about Davis' career achievements, their personal relationship, and how they were both in awe of the legendary singer when they first met her.
"It might be a surprise, but I don't know Clive as well as most of you in this room. On the surface, we didn't have much in common at all. We certainly shared a few things without knowing it. We both loved music. I can't dance very well and he can't dance at all," the "Yellowstone" actor said. "And we were both struck by Whitney the first time we saw her. Our journey towards each other started the day Lawrence Kasdan gave me the script of 'The Bodyguard' and the day Clive signed Whitney Houston. Whitney would be our common ground. And from that moment, the elements were in play that would one day come together like a force of nature so powerful, that the entire world, for one period of time it seemed, was focused on this little country song."
He continued, "For Clive, 'The Bodyguard' will always be about the singer. It would be about Whitney. And that was alright with me. 'I Will Always Love You' was number one in the world before the movie even came out. And thanks to the musical guidance of David Foster and the voice that came out of that little body that night in the studio, we have a performance of a lifetime. We're all chasing dreams here, rarely crossing paths. But sometimes we do, through fate or destiny."
At the end of his speech, Costner thanked Davis for being Houston's "bodyguard."
"Neither one of us, in the end, could protect your beloved Whitney, but your fingerprints on her life are clean my friend. You were a miracle in her life. Thank you for being her bodyguard, Clive," Costner said.
Also in the event, Jennifer Hudson paid respects to the iconic singer by giving a performance of Houston's "Greatest Love of All."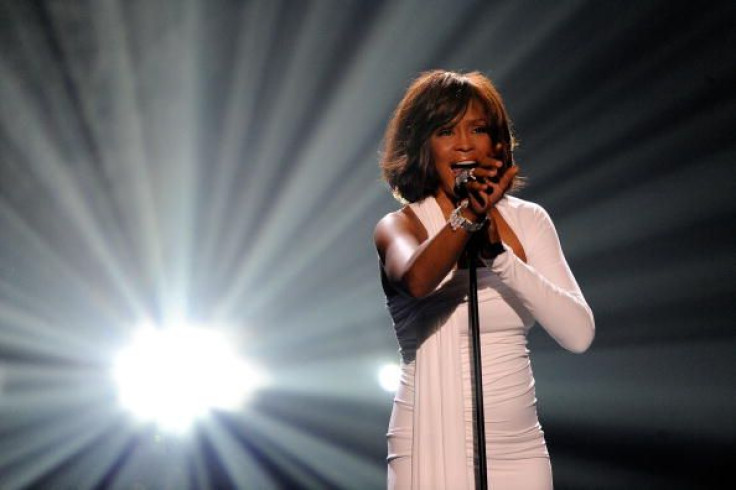 © Copyright IBTimes 2023. All rights reserved.