Kevin Hart Feels 'Guilty' For Cheating On Eniko Parrish During Pregnancy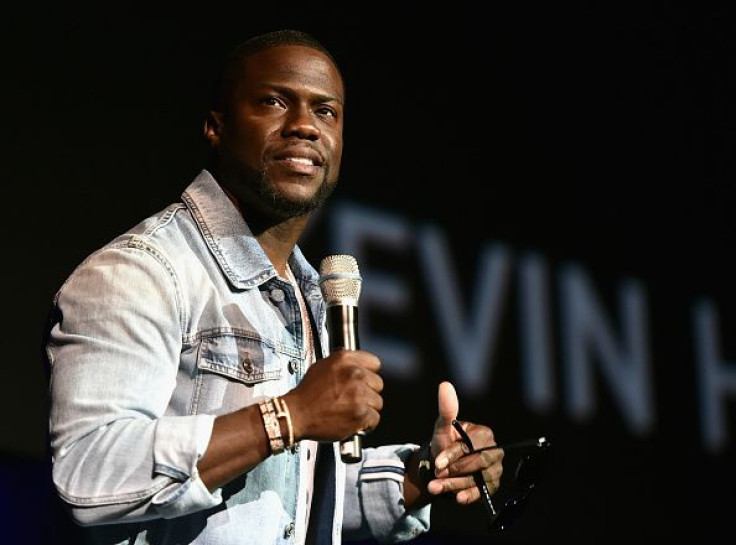 Kevin Hart recently admitted that he feels guilty for cheating on his wife, Eniko Parrish, especially while she was pregnant.
During a recent interview on Power 105.1 FM's "The Breakfast Show" (via Entertainment Tonight), Hart also said that his cheating is something he really can't talk about because it's so wrong.
"It's beyond irresponsible. There's no way around it. The best way to do is just address it, right on. That's Kevin Hart in his dumbest moment. That's not the finest hour of my life. With that being said, you make your bed, you lay in it. You can't say, 'What were you thinking?' Because you weren't thinking," he said.
After his cheating became publicized, Hart immediately spoke with Parrish about the incident. He assured his wife that it was just a one-time thing and said that it won't happen again.
Rumors about Hart's alleged cheating first made headlines in July after the funnyman was spotted hanging out with a mystery woman in Miami, Florida. Two months later, the "Ride Along" star was involved in an extortion scandal.
A video of Hart and the mystery woman was leaked online at that time. According to Hart's rep, someone set the actor up for a failed extortion attempt. Following the incident, the "Jumanji" actor apologized to his wife and kids for his misdemeanor.
The woman, who was later on revealed to be Montia Sabbag, claimed that she did not attempt to extort Hart. She held a press conference with her lawyer, Lisa Bloom, and said that she and Hart hooked up between July and August. At that time, Parrish was already seven months pregnant.
"I'm not a stripper. I have not broken any laws. I'm truly sorry for any involvement I had in this," Sabbag said (via Entertainment Tonight).
Bloom added that her client is not asking Hart for any money and said that they are not suing the actor either. The lawyer claimed that Sabbag was also a victim of multiple felonies after cameras were snuck inside her and Hart's hotel room. "It is a crime to put a camera in a private place," Bloom said.
© Copyright IBTimes 2023. All rights reserved.