Khloe Kardashian Blushes While Talking About Boyfriend Tristan Thompson: 'He's Pretty Awesome'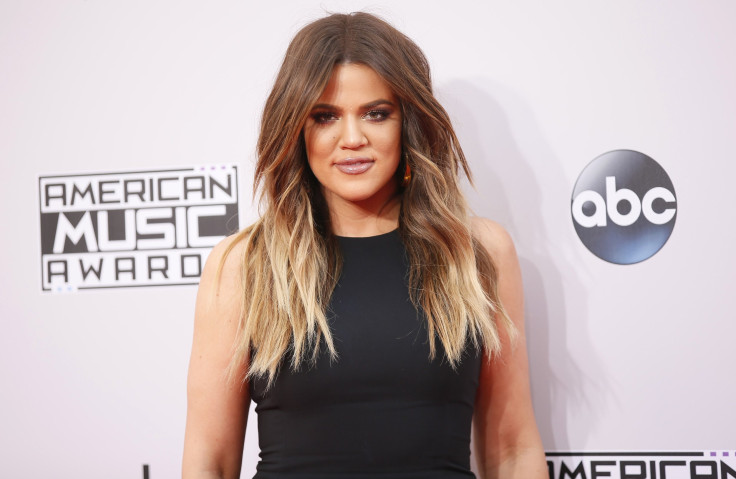 Khloe Kardashian is not shy when it comes to talking about her feelings for boyfriend Tristan Thompson.
In an interview with NBC's Natalie Morales, the actress couldn't help but gush over the Cleveland Cavaliers player. "Tristan is pretty awesome," the "Revenge Body" host said when asked about her boyfriend. Kardashian also said that she can't help but "blush" when she talks about the baller.
Despite trying to keep mum about the relationship, Kardashian admitted that she is hoping to have children in the future. "I hope so," the reality star said about the prospect of being mother. "I definitely hope so, God willing."
While not giving too much away about the status of their relationship, Kardashian has been sharing how happy she is about her new romance. She recently posted on her website about the highs and lows of the past year and shared that her relationship with Thompson is definitely one of the highs.
"I think when you're in love you definitely feel happy and healthy, too," Kardashian said. "I like that my relationship is very normal and doesn't need to be publicized all the time. People aren't wrong for putting all of their personal business out there, but I've learned from my mistakes and don't need that anymore."
Kardashian and Thompson have been spending lots of time together since becoming a couple, but their dates might surprise people.
"I'm a homebody, so for me it's just, like, chill and watching TV and having a drink," Kardashian told Us Weekly. "It's like intimate one-on-one time. … I'm more of an at-home person. [We like to] just chill at home. That's really what we do, mellow. We're not exciting. I feel like people think I'm, like, wild and like hanging from chandeliers."
Kardashian and Thompson were first spotted together in August 2016. They confirmed they are dating in September 2016.
© Copyright IBTimes 2023. All rights reserved.