Khloe Kardashian, French Montana Dating Again? Lamar Odom Ready To Sign Divorce Papers: Report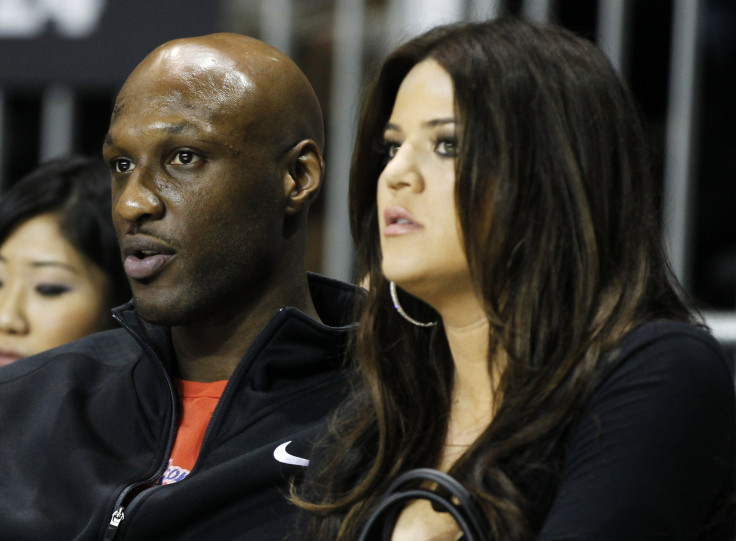 Lamar Odom is ready to sign the legal documents necessary to end his marriage with Khloe Kardashian, Hollywood Life reported Thursday, citing a source. The news comes amid rumors that the "Keeping Up with the Kardashians" star has been reunited with rapper French Montana.
The former NBA player, who reportedly wants to have a second chance with Kardashian, is willing to sign the divorce papers, a source reportedly said, adding that the former couple were constantly in communication with each other. Kardashian filed for divorce on Dec. 13, 2013, citing "irreconcilable differences." She reportedly took the step after years of hiding his drug abuse and infidelity from family and friends.
"He's not hiding from Khloe. She could make it official today. All she has to do is tell him and he will make it happen," the source close to the couple told HollywoodLife.com. "But that conversation ain't happened."
Recent reports claimed that the 30-year-old star is not in contact with her estranged husband and that the divorce proceedings have not gone further.
"Khloe knows where he is," the source reportedly said. "She just hasn't made a move or told him flat out what she wants to do. Lamar wants her with him but only if she wants to be. It's got to be mutual. If not, he's cool with letting her go for good."
Kardashian posted a quote on her Instagram account on Thursday -- Odom's birthday -- giving rise to speculation that it might be aimed at her estranged husband, E! News reported.
"Like time suspended, a wound unmended -- you and I. We had no ending, no said good-bye. For all my life, I'll wonder why," the quote, which was titled "Closure," said.
Meanwhile, there have been rumors that Kardashian may have reunited with her boyfriend Montana, with whom she split up a few weeks ago. But, Kardashian reportedly said that she did not want to label her relationship with Montana.
"We're hanging out," Kardashian reportedly said Thursday. "I don't think there is a title on anything." She also added that at times she felt "awkward" when asked about Montana.
"I don't know what to say any more, because people go up and down in relationships. Sometimes you're there and sometimes you're not," Kardashian reportedly said.
© Copyright IBTimes 2023. All rights reserved.