Khloe Kardashian Might Reunite With Tristan Thompson If NBA Star Agrees To Give Her A Second Baby: Report
Khloe Kardashian, 35, and Tristan Thompson, 23, sparked engagement rumors after the NBA player gave a pink diamond ring to the "Keeping Up With The Kardashian" Season 17 star. Speculations about the former pair's possible reconciliation have been making rounds recently after Tristan was caught leaving flirty comments on Khloe's Instagram posts.
Though Khloe has made it clear that she is not interested in dating right now, new rumors claim that she is willing to take back Tristan should the latter gives her a new baby. OK! Magazine reported that the younger sister of Kim Kardashian is very much willing to leave the past behind, which includes the professional basketball player's cheating scandals, if Tristan would agree to give True, 1, a sibling.
"Khloe wants another baby and she's not opposed to getting back with Tristan for that to become a reality," an anonymous tipster, allegedly, told the entertainment publication. "She ideally would want her kids have the same dad, and she watched [her sister] Kourtney do that: She broke up with Scott [Disick] so many times but whenever she decided she wanted to have another baby, they were back together," the same insider went on.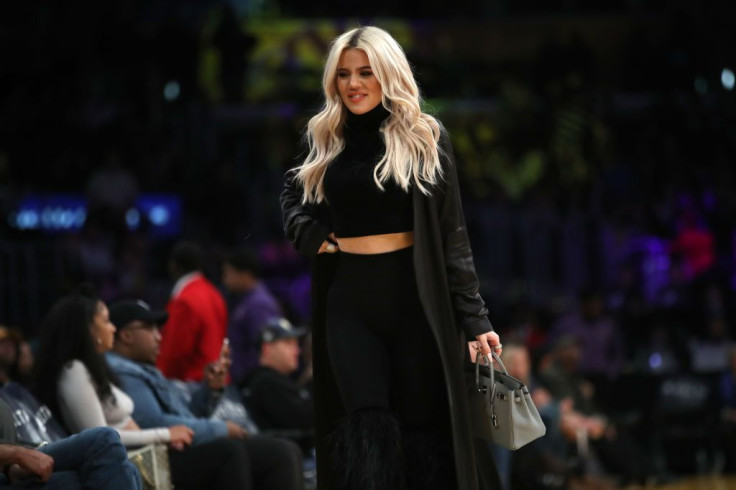 The OK! source furthered that, even if Tristan Thompson is not the best man that Khloe Kardashian has dated, she still loves the Cleveland Cavaliers player. After all, the informant claimed, Tristan is Khloe's baby daddy and the father of her one and only daughter.
To recall, Khloe broke up with Tristan for good after he was said to be cheating on her with Kylie Jenner's close friend, Jordyn Woods, 22. Many fans thought that everything is over between the two until Tristan started writing cringe-worthy compliments on Khloe's latest posts on Instagram.
"The sun is shining bright on a beautiful [diamond emoji]," Tristan Thompson commented on Khloe Kardashian's snap in front of the rising sun. The father of one also left a "perfection" comment with the heart eye emoji in her other photo, where Khloe can be seen modeling for Guess Jeans.
Aside from that, The Sun reported that Tristan purchased a Porsche car for Khloe last month. In June, he also bought a mansion near the reality star's Calabasas home. The said property, which is 25 minutes away from Khloe's pad, has seven bedrooms and eight bathrooms.
Amid the reports saying that the ex-lovers might reunite soon, Khloe Kardashian confirmed she is not dating anyone since her split from Tristan Thompson. She said, during an appearance on Jay Sheet's "On Purpose" podcast, that she feels good in her life right now and she does not care to date at the moment.
Neither of the two personalities has confirmed the reports about their alleged "baby pact." However, OK! Magazine's history in sensationalizing reports and having phony sources, this claim might just be another rumor waiting to be quashed.
© Copyright IBTimes 2023. All rights reserved.