Khloe Kardashian Pregnancy Rumors: Star Hides Stomach During Recent Appearances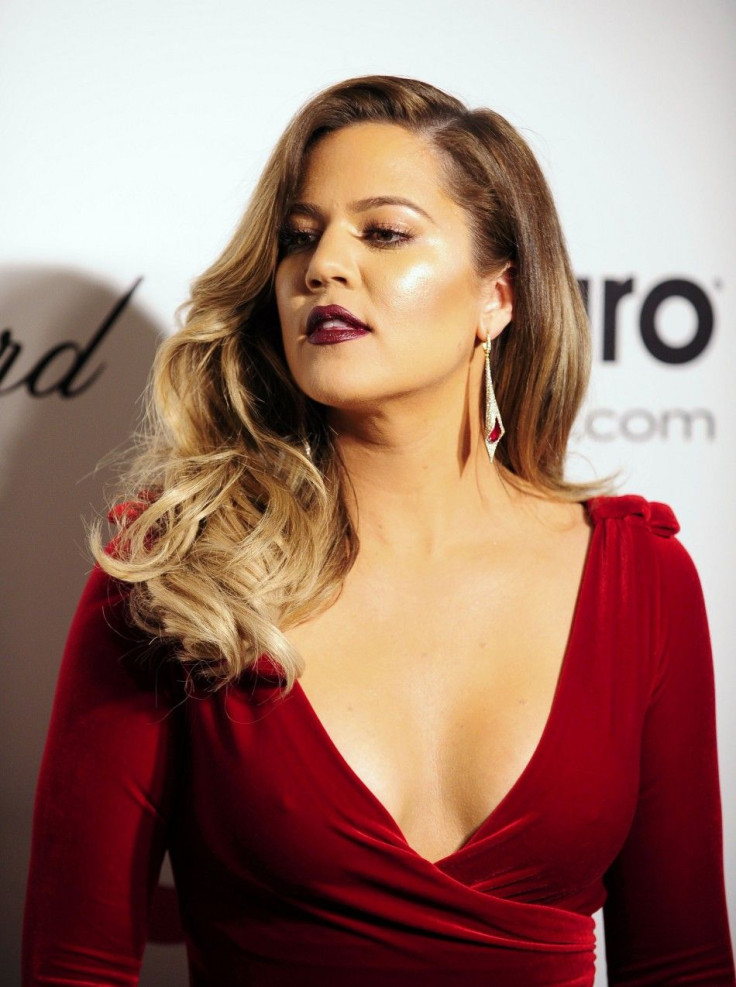 Khloe Kardashian is sparking pregnancy rumors after hiding her stomach in recent Instagram posts. For the past several months, her blossoming relationship with rapper French Montana has made headlines, and now they may be ready for a child.
Last week, the 28-year-old posted a photo of herself on the social media account, and her hand was visibly covering her stomach.
Then, days later, while attending an event, she wore a peplum top, which hides the lower stomach. Since then, she has not posted recent photos of herself.
Kardashian recently began dating French Montana, and reportedly wants a baby as soon as possible. This makes sense, after her reality show, "Keeping up with the Kardashians" chronicled how much she went through to try and have a baby with estranged husband Lamar Odom.
"She hasn't felt this happy in a long time," a source tells Life & Style. "Friends keep telling her she deserves this, finally." She and French Montana have been spotted out on numerous dinner dates and at clubs for several weeks now, and look rather content.
One of the most scandalous splits of 2013 was between Odom and Kardashian. Kardashian filed for divorce in December after months of speculation the NBA star cheated on her with numerous women and indulged in substance abuse. The pair married four years ago after a 30-day courtship.
In November, Odom admitted to cheating on Kardashian in a bizarre rap video while drunk. In August, he was arrested on charges of driving under the influence. "This, in and of itself, is heartbreaking and torture to my soul," she tweeted after filing.
And though Kardashian initially wanted a baby with Odom, sister Kim revealed earlier this year Khloe no longer wanted to get pregnant because she "knew it wasn't right," due to her marital troubles. And now, Khloe apparently sees no need to get married before she conceives.
"She doesn't necessarily believe in being married to have a baby," the source tells the publication. "Look at Kourtney and Kim!"
Both of her sisters have had children with their partners without being married. Kourtney is currently pregnant with her third child, and has not expressed a desire to get married to partner Scott Disick, while Kim and Kanye West had daughter North before getting married in May.
© Copyright IBTimes 2023. All rights reserved.