Khloé Kardashian Seemingly Posts Cryptic Instagram Message About Lamar Odom Divorce Amid Odell Beckham Jr. Rumors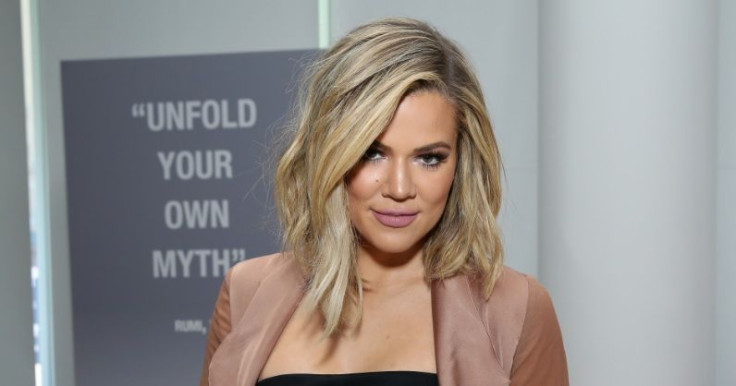 Before she was spotted partying with New York Giants wide receiver Odell Beckham Jr., "Keeping Up With the Kardashians" star Khloé Kardashian appeared to have written about her impending divorce from Lamar Odom on Instagram. The E network reality-television star has again filed for divorce from the former Los Angeles Lakers player, after withdrawing her papers in October, when he almost died at a brothel in Nevada.
With the divorce looming again, Kardashian retreated to Instagram to share a cryptic message Sunday. "Everything I've ever let go of has claw marks on it," the message read. She didn't add a caption. The image garnered more than 367,000 likes from her 49.9 million followers.
The next day, the internet figuratively exploded when Kardashian was pictured grinding on Beckham at Drake's pool party in Hidden Hills, California, on Memorial Day. "Odell and Khloe have been low-key seeing each other for months, and now they're ready to take it public. And last night was their first public appearance together," according to the blog MediaTakeOut.com. "[I]t's real dating y'all, not a jump-off situation either."
But it may not be as serious a situation as some people believe. The 31-year-old personality slammed the rumors on Twitter Wednesday. "[To who it may concern]: Sorry to burst your bubble. When a couple drinks, a little flirting and an invasion of privacy collide, things may look crazy," she wrote. "However ... this ain't that and that ain't this."
The day before, she seemingly dismantled the same rumors when she first wrote, "It's really not that deep," and then shared a Kimoji that shows Kanye West grimacing.
The NFL star hasn't responded to the gossip. Before being erroneously tied to Kardashian, Beckham dated former Disney star Zendaya Coleman.
"Keeping Up With the Kardashians" airs on the E network Sundays at 9 p.m. EDT.
Follow me on Twitter @mariamzzarella
© Copyright IBTimes 2023. All rights reserved.