Khloe Kardashian's Pink Baby Shower: What Gifts Did She Receive?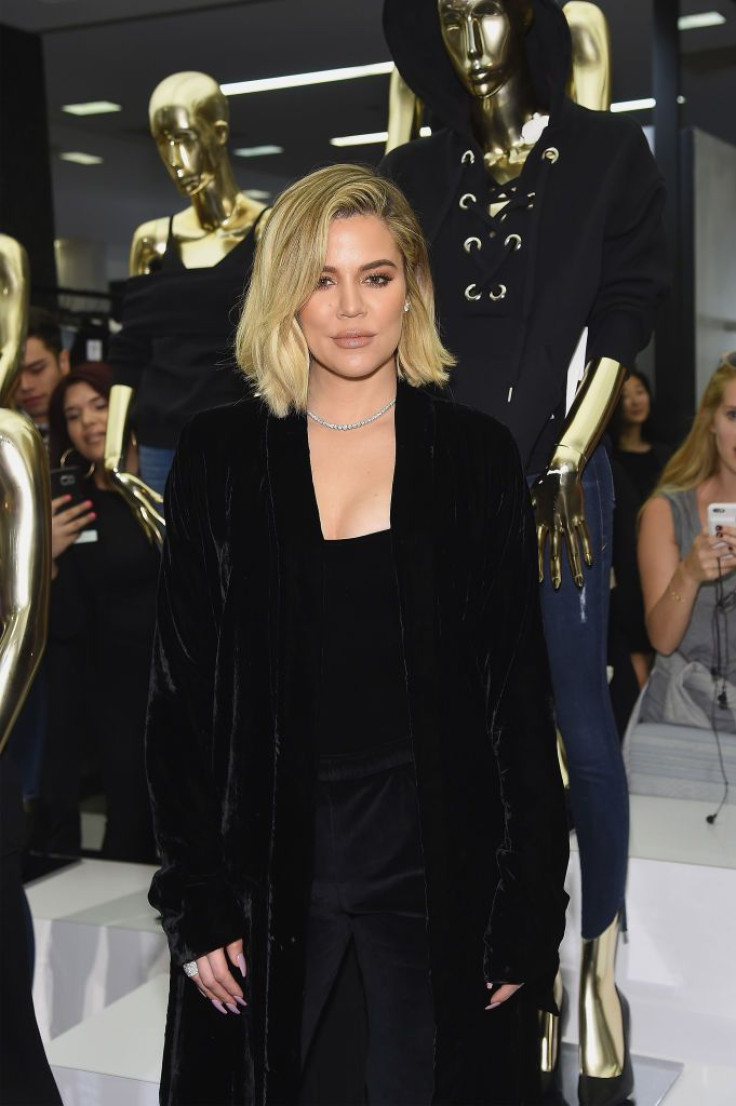 Khloe Kardashian is about to pop soon with her first child - a baby girl - with her boyfriend, Tristan Thompson. But before the little bundle of joy arrives, Khloe was first treated to a lavish pink-themed baby shower by her family and friends in the Hotel Bel Air in Beverly Hills, California.
Khloe wore a curve-hugging custom Sergio Hudson blush-colored dress with embroidered details and crystals for the event, according to Us Weekly. Her family, including mom Kris and sisters, Kim and Kourtney Kardashian and Kendall and Kylie, all wore pink outfits to the event.
Guests were served pink champagne, pink and rose lemonade, as well as pink martinis. Khloe's favorite food, French fries, were also served during the event.
Khloe, who is registered on Amazon, received tons of presents from those who attended. Her brother, Rob, gave her a mini BMW while her mother gave her a stroller with a sign that read, "To my bunny." Her sister, Kourtney, gifted her with a truck filled with books. It wasn't only Khloe who went home with gifts, because guests received several party favors that included an Amazon Echo.
Khloe hasn't decided on her daughter's name yet, but she might name the baby with a name that starts with a "T" or "K."
During the baby shower, "Baby Thompson" was flashing in neon lights.
Even though she is really excited to become a mom, the pregnancy journey hasn't been easy for Khloe. The reality star is reportedly "having major sleeping issues," a source told Us Weekly.
"She's waking up all the time, struggling to get comfortable," the insider added, explaining that the soon-to-be mom "is tired all the time" and "exhausted."
But despite the discomfort she is feeling, her boyfriend makes up for it by "always sending flowers and gifts." Sometimes, the Cleveland Cavaliers center would surprise her by "tucking notes in her suitcase - cute things like that."
"They have such a good relationship," the source said of their relationship. Khloe feels "very blessed" with what she has right now with Thompson, the source continued.
© Copyright IBTimes 2023. All rights reserved.