Kid Rock Doubles Down On Oprah Winfrey, Joy Behar Rant: 'I Don't Apologize To Anybody'
KEY POINTS
Kid Rock said he isn't sorry for lashing out at Oprah Winfrey and Joy Behar at his Nashville bar in 2019
The rapper admitted that he did not intend to attack Kathie Lee Gifford in the same drunken rant
He explained that he meant to direct his words to comedian Kathy Griffin at the time
Kid Rock expressed no regret for his drunken rant against Oprah Winfrey and Joy Behar three years ago.
In a recent episode of Fox Nation's "Tucker Carlson Originals," titled "Life of a Rockstar," host Tucker Carlson visited Rock while he was on tour and stopped by the rapper's ranch. During their sit-down interview, Rock doubled down on the comments he made about Winfrey and Behar at his Nashville, Tennessee, bar in 2019.
"A drunk man's words are a sober man's thoughts, I own what I said," Rock, whose real name is Robert James Richie, told Carlson. "I don't apologize to anybody. I'm not an Oprah Winfrey fan. I got drunk, and f---in' next thing, I'm on stage [saying] f--- Oprah…"
In 2019, TMZ released footage of Rock onstage shouting, "F--- Oprah Winfrey and f--- Joy Behar." He also attacked Kathie Lee Gifford in his rant. However, while his feelings about Winfrey and Behar didn't change, he explained that he did not intend to attack Gifford as he meant to direct his words to comedian Kathy Griffin.
"I was trying to go after Kathy Griffin you know, for holding up [Donald] Trump's head, but I'm so out of it I'm like, 'F--- Kathie Lee Gifford,'" he said, referring to Griffin's controversial photo of her posing with a model of the former president's bloody, decapitated head. "When it comes back on TMZ or whatever a few weeks later, I'm like, 'Oh man, I like Kathie Lee Gifford.' We've been kind of friendly throughout the years...now I feel a little bad."
Rock has also slammed other women in the past, including Taylor Swift. In the same year he lashed out at Winfrey and Behar, he launched an attack on the "All Too Well" singer, claiming she sided with Democrats to secure gigs and making a crude reference to oral sex.
"Taylor Swift wants to be a Democrat because she wants to be in movies….period. And it looks like she will suck the door knob off Hollyweird to get there. Oldest move in the book. Good luck girl," he tweeted.
Several celebrities called out Rock over his comment, including Patton Oswalt, Chrissy Teigen and Sheryl Crow, the latter of whom collaborated with the rapper on 2002's "Picture."
"Amen, Bob. She should be a real American like you, growing up on a six-acre estate complete with tennis court and horse paddock, and then bravely adopting a faux 'redneck s--tkicker' cosplay persona. God bless you, buddy ruff," Oswalt wrote.
"Spread love. Not hate. End of subject," Crow responded to Rock's tweet.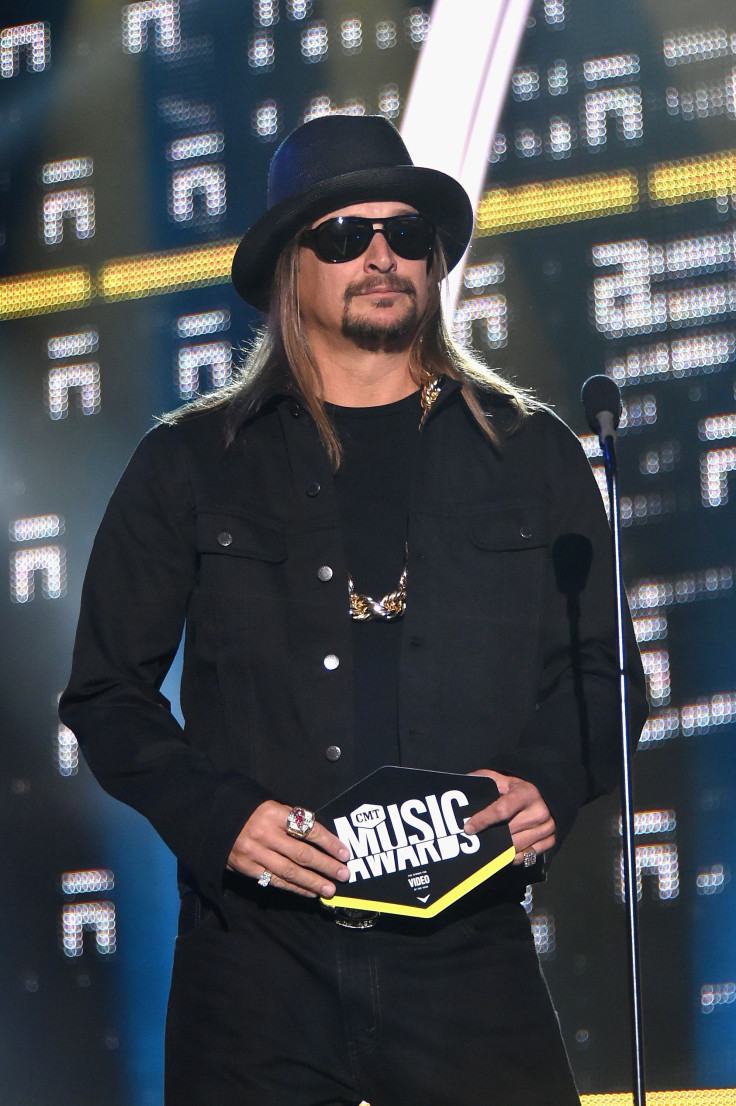 © Copyright IBTimes 2023. All rights reserved.