Circus Sues Kid Rock For Using Its Trademark Tagline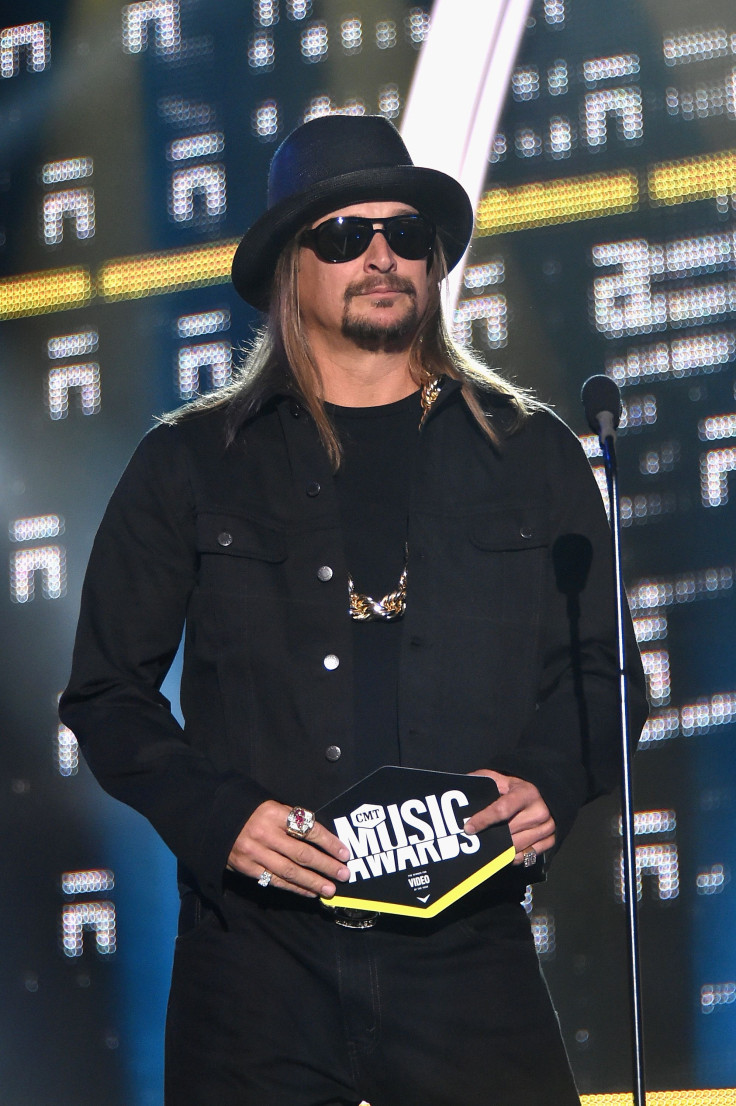 Live show production company Feld Entertainment has filed a lawsuit against singer Kid Rock in the district court in Tampa, Florida, for trademark infringement. Kid Rock used the show biz colossus' trademark catchphrase "The Greatest Show on Earth" to promote his 2018 tour.
Palmetto-based Feld Entertainment owns a number of traveling shows including Monster Jam, Disney on Ice, Marvel Universe Live, and the now defunct Ringling Bros. and Barnum & Bailey Circus. Though the Ringling Bros. and Barnum & Bailey Circus, after nearly 150 years, stopped performing in January 2017, the company still owns its intellectual property including the tagline.
Robert James Ritchie, popularly known as Kid Rock, was born on Jan. 17, 1971. A five-time Grammy Award nominee, Rock is a singer, rapper, songwriter, musician, record producer, and actor.
According to a report in the USA Herald, in the federal lawsuit, Feld Entertainment argued that the way Kid Rock used the registered tag phrase without authorization would damage its reputation. The company urged the court to ask Live Nation and Kid Rock not to use the phrase and give the money they earned from their shows using the phrase to Feld Entertainment.
According to a report in the Billboard, chairman and CEO of Feld Entertainment, Kenneth Feld said, "This historic trademark has been an important part of Ringling Bros. for the past century, and it is recognized as a trusted and iconic brand of family-friendly entertainment. The Greatest Show on Earth continues to live on and will do so well into the future. We have no intention of surrendering the trademark or allowing it to be tarnished."
General Counsel of Feld Entertainment, Lisa Joiner explained, "We have authorized licensees for 'Ringling Bros. ' and 'The Greatest Show on Earth,' but Kid Rock is not one of them. Feld Entertainment was not contacted by Kid Rock (or anybody else on his behalf) regarding his use of Feld Entertainment's trademark."
Just after Kid Rock announced about his tour in October, Steven Lowy, music and intellectual property attorney with the company Isaacman, Kaufman and Painter in Los Angeles, told in an interview to the publication Amplify, "It does sound like an infringement of their trademark – if Feld were smart they would license it because if they don't take action they risk losing it."
Lowy said, "They really do have to police their rights or they will risk losing them by allowing them to be diluted."
He added, "Kid Rock and Live Nation have been around for a number of years, but the circus and phrase 'Greatest Show on Earth' have been around much longer."
Kid Rock also included the catchphrase in his Twitter profile. According to his official website, his nationwide tour 2018 will start on Dec. 31 in Kansas City, Missouri.
© Copyright IBTimes 2023. All rights reserved.