Kim Dotcom, Megaupload Founder, Demands Access To Seized Property To Defend Himself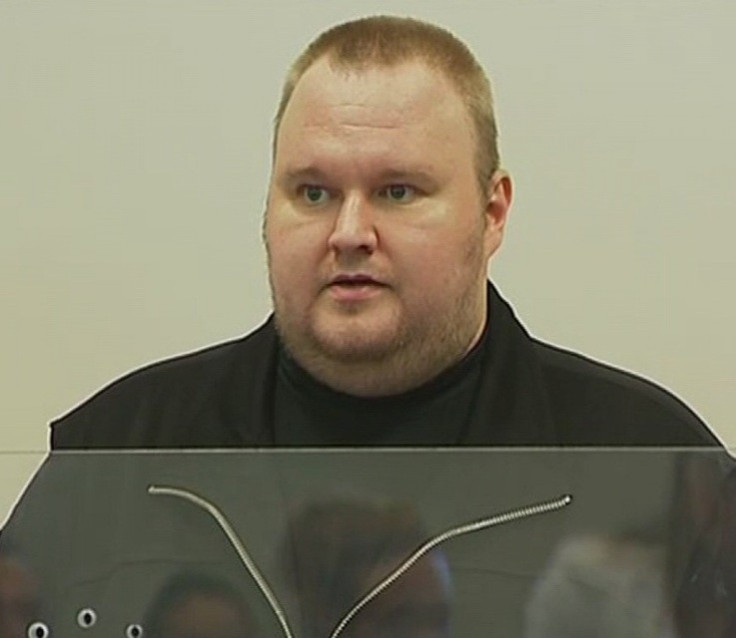 Back in January, Kim Dotcom Schmitz got a rude awakening when police shut down the entire cyberlocker for his website Megaupload, which was one of the largest file-sharing sites at the time. The site's domain names were seized, its founders were arrested, and more than $50 million in assets were repossessed. Prosecutors and the U.S. Federal Bureau of Investigation believe the site earned most of its $175 million in revenue from copyright infringement, but Dotcom has refused these allegations.
The German-born Megaupload founder is now looking to defend himself in court, but in order to do so, he has demanded that his hard drives and his computers -- all 135 of them -- be returned to him so he can use the data for his defense. He will need all the ammunition he can get to wage his legal wars both in the U.S. and in his home country of New Zealand.
On Wednesday, Dotcom and his legal team visited the High Court in Auckland, New Zealand, to request a judicial review of the general legality of the search warrants police used to raid his mansion, and also demanded access to the data stored on his computers and hard drives that were confiscated during the raid.
Our concerns are that the United States will have New Zealand take all the data and all the hard drives that have been confiscated and remove them from the New Zealand jurisdiction, essentially making it so the New Zealand judiciary cannot exercise New Zealand's views, New Zealand's values in fairness and due process, and bring it all over to the United States so that it cannot be used in the extradition hearing, Dotcom's lawyer Ira Rothken explained to Radio New Zealand.
Dotcom's other lawyer, Paul Davison, argued that his client needs the data for a few reasons: To mount a proper defense case, to fight possibly being extradited to the U.S., and also to show that excessive police action was used during the raid. Dotcom could prove this in court because the entire raid was recorded by CCTV data, which is stored on Dotcom's confiscated computers.
Dotcom wants access to his data, and he has said that if needed, he could even be supervised by the court in doing so. Yet, he will refuse to give up any passwords for Megaupload's encrypted data until the FBI hands over his data.
It's just remembering what happened to us, which I think was unfair and over the top, it got to me, Dotcom said outside the courthouse. I'm just a human being, you know?
Dotcom did all he could in the courtroom, but now, it's up to Judge Helen Winkelmann to make the final decision whether or not the Megaupload founder can access his personal data, and whether or not the search warrants and the police action was legal.
Dotcom is accused of engaging in a racketeering conspiracy, conspiring to commit copyright infringement, conspiring to commit money laundering, and two substantive counts of criminal copyright infringement. The FBI believes Dotcom personally made about $115,000 a day in 2010 from his media empire. The property seized by the Bureau includes nearly 20 luxury cars, including a 2010 Maserati and a pink Cadillac, several works of art, and NZ$10 million invested in local finance companies.
While Dotcom's fight rages abroad, his fate in the U.S. courts is still uncertain, as it's impossible to serve a foreign company with criminal charges, according to this country's bylaws on jurisdiction.
© Copyright IBTimes 2023. All rights reserved.