Megaupload Shutdown: How MegaBox Would've Made Mega Millions
Opinion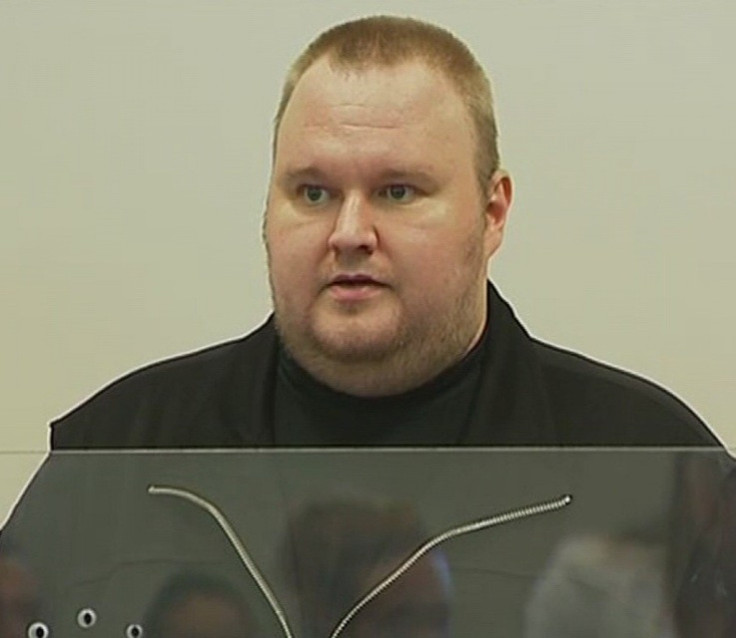 Shortly after the Internet thought it had claimed victory over censorship bills like SOPA and PIPA on Thursday, one of the Internet's largest file-sharing sites, Megaupload, had a rude awakening when its entire cyberlocker was shut down, its domain names seized, its founders arrested, and more than $50 million in assets repossessed. While prosecutors and the U.S. Federal Bureau of Investigation believe the site earned most of its $175 million in revenue from copyright infringement, a new report has surfaced, which may explain why Megaupload was really shut down. It has to do with a Megaupload venture called MegaBox, and the greediness of the Recording Industry Association of America.
In mid-December 2011, roughly four weeks before Megaupload was shuttered by the FBI, the file-sharing site announced a new cloud-based music locker similar to iTunes and Google Music, which integrates a download store, a music player and a DIY artist service, collectively called MegaBox. At the time of the announcement, Megaupload was embroiled in a battle with Universal Music Group, one of the Big 5 music labels in America represented by the RIAA that represents about one-third of the U.S. music market.
UMG knows that we are going to compete with them via our own music venture called Megabox.com, a site that will soon allow artists to sell their creations directly to consumers while allowing artists to keep 90 percent of earnings, said Kim Dotcom Schmitz, the German-born founder of Megaupload.
Unlike other music services that charge artists, Schmitz's idea was to actually pay artists, even for free downloads.
We have a solution called the Megakey that will allow artists to earn income from users who download music for free, he said. Yes, that's right, we will pay artists even for free downloads. The Megakey business model has been tested with over a million users and it works.
While Megabox was still in its incubation phase, Schmitz's idea was likely enough for the RIAA to step in and get the authorities involved. Sure, Megaupload was a host for piraters and illegal uploaders as the FBI claims, but authorities had plenty of time to get involved, and it's uncanny that they chose a time shortly after this announcement to strike at the heart of file-sharers.
The recording industry doesn't want their artists to sell directly to consumers, because they can't afford musicians knowing that they have the power in the deal. This was the strategy for Megabox, and it's no wonder the RIAA, which has friends in high places, felt threatened.
These guys think an iPad is a facial treatment, the Internet is the devil, and wired phones are still hip, Schmitz said of the major labels. They are in denial about the new realities and opportunities. They don't understand that the rip-off days are over. Artists are more educated than ever about how they are getting ripped off and how the big labels only look after themselves.
Even though hacking group Anonymous stood up for its fallen Internet comrades by taking down the websites of the U.S. Department of justice, the FBI, the Motion Picture Association of America (MPAA) and the RIAA, file-sharing sites aren't feeling encouraged by Megaupload's imprisonment. In fact, many of them are heading for the hills, including sites like 4shared, VideoBB, VideoZer, Fileserve, Filesonic and UploadBox. Some sites are shutting down entirely, or at least closing off access to the U.S.
A message on one site, Anonyupload.com, reads: We hope to launch the online version of the site in less than 3 days. For your safety, our infrastructure will be out of the U.S jurisdiction (Russia).
Schmitz and other members of Megaupload were arrested Friday in New Zealand after local police raided and seized his estate at the FBI's request. Police found Schmitz barricaded in his safe room, and he was reportedly frightened and panicked.
Schmitz has denied charges of Internet piracy and money laundering that have helped raise $175 million in revenue for Megaupload since 2005. As such, he is currently being held in custody by a New Zealand court.
Given the breadth of issues covered in this bail application and the seriousness of the issues, I am going to reserve my decision, said Judge David McNaughton.
The FBI believes Schmitz personally made about $115,000 a day in 2010 from his media empire. The property sized by the Bureau includes nearly 20 luxury cars, including a 2010 Maserati and a pink Cadillac, several works of art, and NZ$10 million invested in local finance companies.
MUST READ - iPad 3 Rumors Roundup: From Specs to Release Date and Everything Else In Between
MUST READ - iPad 3 Features: What to Expect and Not to Expect (Rumors Roundup)
MUST READ - iOS 5 Untethered Jailbreak Absinthe: Should You Jailbreak Your A5 Device?
MUST READ - MacWorld-iWorld Expo 2012: Top 10 Must-Have Gadgets, Software and Apps (PHOTOS)
© Copyright IBTimes 2023. All rights reserved.