Kim Kardashian Challenges PepsiCo CEO Indra Nooyi, Says Working Moms Can 'Have It All'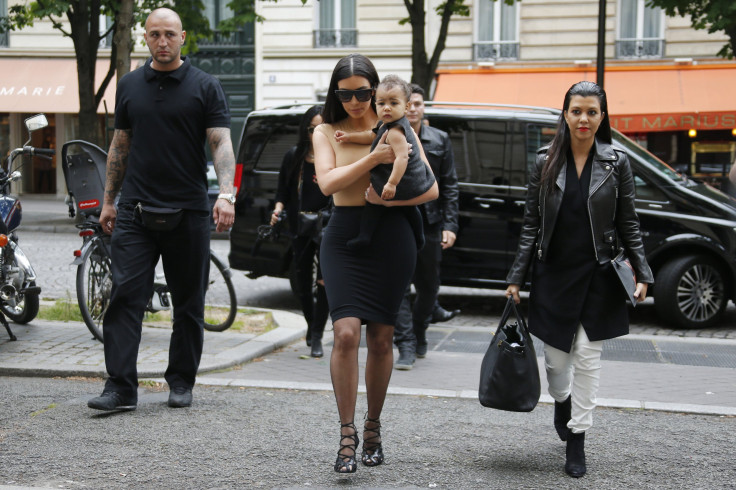 Kim Kardashian is challenging PepsiCo, CEO Indra Nooyi's statement that working women can't "have it all," telling women everywhere her belief that it is possible to raise a family while having an equally successful career.
"I mean, I think that's just not really, like, a positive outlook. My mom kind of taught us girls we could have it all," Kardashian, 33, told CNBC in response to Nooyi's statement. According to the "Keeping Up With the Kardashians" reality-TV star, the ability to maintain a succesful career while child-rearing simply comes down to "prioritizing."
"Yeah, it could get tough after you have a baby. There are so many times when I just didn't want to get up and work on something and I just wanted to be home with my baby," Kardashian said, later adding, "If anyone really feels like they can't do it all, I feel like it's a little bit discouraging to say that. Even if I couldn't and it wasn't possible, I would try. And I would, you know, try my best to do it all."
Fellow "Keeping Up" star, Kardashian's sister Kourtney, 35, also opposed the CEO's statement. "I think my biggest struggle as a mom has been balancing the two but I do think it's possible," she said when referencing to her experiences of working while raising her two children Mason, 4, and Penelope, 2.
Kardashian's statement comes one week after the release of Nooyi's controversial interview with The Atlantic's David Bradley following her appearance at the Aspen Ideas Festival June 30. When asked about her affinity for choosing time at the office over her husband and two daughters, Nooyi, 58, admitted her work usually wins out. "I don't think women can have it all. I just don't think so. We pretend to have it all. We pretend we can have it all," she said.
While Kardashian's pro-feminist beliefs may have some cheering, insiders claim the TV personality's multi-millionaire dollar empire is what allows her to "have it all." According to a report from Radar Online Friday, Kardashian employs not one, but two full-time nannies to help care for her and rapper Kanye West's 1-year-old daughter, North.
"One daytime [nanny], one at night as well as a bodyguard," an insider told the site. "Kardashian also has a personal assistant and often uses West's two personal staffers as well."
Contradictory to the gossip site's reports, Kardashian told CNBC that the birth of her daughter and recent union to West, 37, has caused her to want to shift gears and spend more time at home, saying, "You know, now that I'm married. I would so much rather spend time with my husband, my family and my baby than run around the world working for other people."
© Copyright IBTimes 2023. All rights reserved.