Kim Kardashian Dating History: From Ray J To Pete Davidson
KEY POINTS
Kim Kardashian and Pete Davidson's relationship lasted nine months
The reality star and Kanye were married for six years and have four children together
Kim's first relationship shown on "Keeping Up With the Kardashians" was with Reggie Bush
Kim Kardashian is famously known for her family's successful reality series "Keeping Up With the Kardashians," which ran from 2007 to 2021. The Kardashian-Jenner clan quickly moved to a new show, "The Kardashians," when "KUWTK" ended. Outside of reality TV, Kim made a name for herself through different business ventures. However, neither of the two made so much noise for her than her colorful dating life. Kris Jenner's second daughter landed almost all the tabloids through the years because of her relationships.
Let's take a look at Kim's dating history, from the most recent to the first public romance she had.
Pete Davidson
Kim's relationship with Pete lasted for nine months. The two were linked shortly after Kim's "SNL" hosting debut in October 2021, sparking romance rumors after sharing an on-screen kiss during one of the show's skits and getting spotted together at Knott's Berry Farm in California just weeks after.
The two confirmed their relationship in November 2021 after celebrating Pete's 28th birthday. They were then seen out on multiple dinner dates in New York City. In March 2022, they became Instagram official and attended the Met Gala together in May. Pete even got a tattoo of Kim's name on his chest.
Sadly, their relationship ended in August 2022.
Jamie Reuben
Kim attended London billionaire Jamie Reuben's party in Beverly Hills in May this year, instantly sparking romance rumors. They are mutual friends with music mogul Scooter Braun. Not much was known about the seriousness of their rumored relationship.
Val Jones
Kim and Val were spotted at the Criminal Justice Reform Summit in 2018, which marked the start of their dating rumors online. Jones said in May 2021 that Kim would make an unbelievable attorney. He also said on "The Ellen Show" that she was one of the best advocates in criminal justice by using her platform to "help people behind bars."
But Kim denied their dating rumors during the "Keeping Up With the Kardashians" reunion interview. She also denied dating singer Maluma at the time.
Kanye West
Kim and Kanye started dating in 2012 and married in 2014 in Fort di Belvedere in Florence, Italy. He was her longtime friend, and their cordial relationship began when she was still legally married to NBA player Kris Humphries.
In an interview for the ten-year anniversary special of "KUWTK," she revealed Kanye put on a fashion show in Paris just to get a date with her. "I went and I stayed with him, and that's where we started dating. I swear from the moment I landed and was there, I fell madly in love with him, and I thought, 'Oh my god, why didn't I do this sooner? This is like what real life is like and love and fun and real support. This is what it is.'"
Kanye proposed to Kim inside a San Francisco baseball stadium. They have four children together: North, Saint, Chicago, and Psalm. The couple owned a Calabasas mansion worth $60 million.
In 2016, divorce rumors spread amid Kanye's public mental health battle. Kim eventually hired celebrity divorce lawyer Laura Wasser when she filed for divorce in February 2021.
Kris Humphries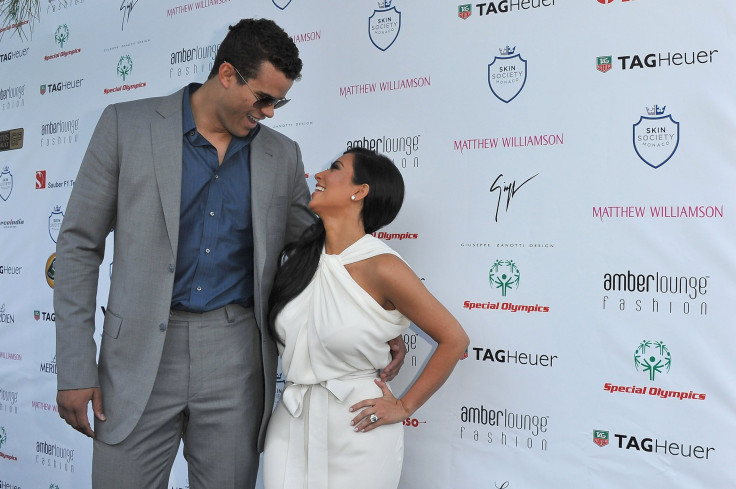 Kim started dating Kris in October 2010, when he was still playing for the New Jersey Nets. They were engaged seven months later and were married for 72 days. Despite the seemingly short timeline, their wedding was the subject of a two-part television special and reportedly cost $10 million. When Kim filed for divorce in 2011, citing irreconcilable differences, it sparked a huge media uproar.
Kim revealed in a 2017 interview with Andy Cohen that the rush to get married was partly due to her panic at turning 30. "I think a lot of girls do go through that where they freak out thinking they're getting old and have to figure it out, all their friends are having kids. It was more of that situation," Kim said. The reality star said that during the honeymoon, she knew it would not work.
Kris also denied rumors that it was simply a publicity stunt, saying the relationship was 100% real. They were officially divorced in April 2013.
Gabriel Aubry
Kim and Gabriel reportedly dated for a few weeks in 2010. Kim met Gabriel, a model and Halle Berry's ex-boyfriend, through friends. They were spotted flirting at an L.A. Lakers game in November 2010.
Shengo Deane
Kim dated her bodyguard in 2010. The two shared what Kim called the "best kiss ever" during the fifth season of "KUWTK."
Miles Austin
Kim dated Miles in the summer of 2010. A source confirmed to Us Weekly that they were dating, but she did not want to rush into things. In September of the same year, Kim reportedly split from the former Dallas Cowboys player.
Reggie Bush
Kim and Reggie dated from 2007 to 2010. Her relationship with the NFL star was the first of her documented relationships on "KUWTK." They briefly split in 2009, reconciled, then broke up after a year. According to sources, Reggie felt overwhelmed by Kim's growing fame at the time. Others said the breakup was due to their conflicting schedules.
Nick Cannon
Kim dated Nick in late 2006 while she was still working as an assistant for socialite Paris Hilton. The rapper and television host was slowly becoming a television mainstay on the show "Wild 'N Out" at the time.
They split in January 2007, just one month after Kim's sex tape with Ray J leaked. Talking about their relationship with Howard Stern in 2012, Nick said the relationship broke down after Kim lied and told him there was no tape. Despite this, he said she's "one of the nicest people you'll ever meet."
Nick Lachey
The singer from 98 Degrees got linked to Kim after divorcing Jessica Simpson and before marrying Vanessa Minnillo. Talking about their romance in 2013, he said they went on a movie date in 2006 and were greeted by 30 photographers when they went outside the theater.
The Game
The rapper, who was friends with Kim's ex Ray J, revealed in August 2022 that he once dated Kim. In an interview on House of ACES presents "The Debut Live" with Carl Lamarre, he said they started dating a little bit, "but I would always hook my Xbox up." According to him, they stopped seeing each other, and Kim eventually dated Reggie Bush.
Ray J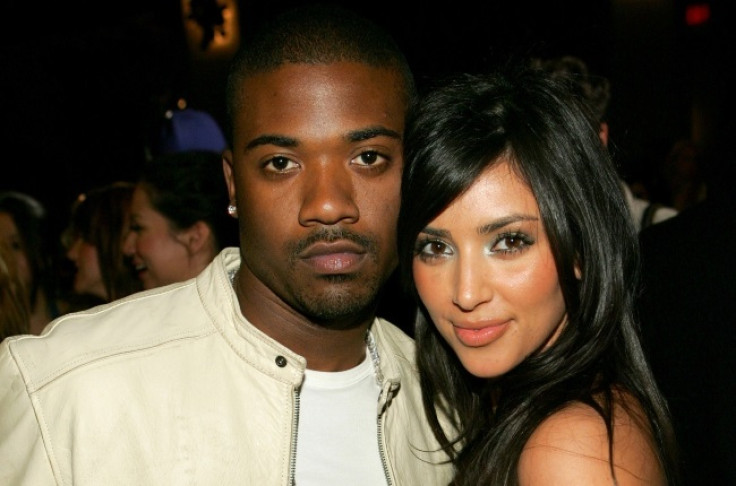 The showbiz industry immortalized Kim's relationship with Ray J due to the leak of their sex tape five years after its recording in 2002. The R&B singer was Kim's beau from 2003 to 2006, while Kim was going through her divorce with Damon Thomas and working as Brandy Norwood's stylist. Brandy is Ray J's older sister.
After over 14 years of silence, Ray J spoke about the leaked sex tape, saying, "I've never leaked a sex tape in my life. It's never been a leak. It's always been a deal and a partnership between Kris Jenner and Kim and me and we've always been partners since the beginning of this thing."
The sex tape launched Kim into the spotlight, but she denied any involvement with its distribution. She sued and settled with Vivid Entertainment for $5 million; the company reportedly paid millions for the footage.
But Ray J said, "She had to go find that tape and then present it [to Vivid Entertainment]. I never had a tape in my possession in our whole relationship."
Damon Thomas
Kim became the wife of music producer Damon Thomas at the age of 19. He was 29 when they eloped in 2000. According to Kim, she was high on ecstasy during their wedding. They got divorced in 2003. Kim blamed the divorce on his allegedly abusive behavior, saying he was extremely controlling.
© Copyright IBTimes 2023. All rights reserved.