Kim Kardashian Has Strict Rules For Passengers Of Her $150 Million Private Jet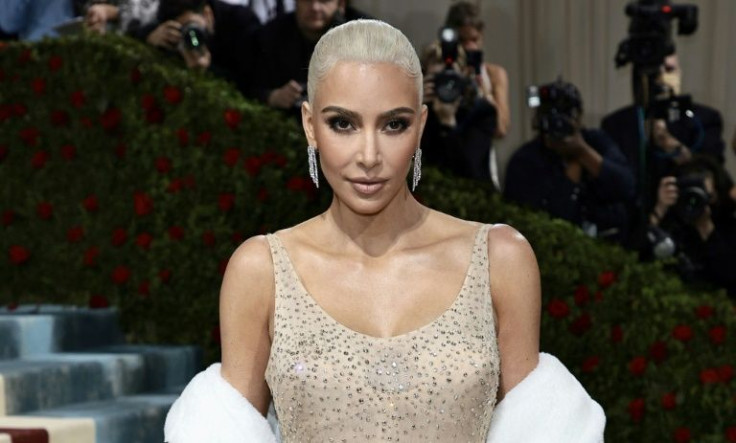 KEY POINTS
Kim Kardashian opposed sister Kendall Jenner's plan to get a spray tan before their flight on the Skims founder's private jet
Kardashian also shot down the model's request to have pasta for their in-flight meal on their way to Italy
The beauty mogul debuted her custom G650ER aircraft in June on their family's Hulu reality show
Kim Kardashian has shared a few strict rules her passengers need to follow in order to ride her $150 million private jet.
The 41-year-old reality star made it clear on Thursday's episode of Hulu's "The Kardashians" that she wants to keep her custom G650ER aircraft pristine.
Kim warned her younger sister Kendall Jenner, 26, about one major rule she has before they boarded the luxury private jet to head off to Milan, Italy, for a Prada fashion show, Page Six reported.
The Skims founder was chatting with Kendall via FaceTime when she told the model that no one with a spray tan is allowed to fly on her plane.
In the episode, Kim was sharing the details of their trip when Kendall mentioned that she was "just going to go get a quick spray tan" before their flight.
The mom-of-four reacted with hesitation, asking her younger sibling, "A spray tan before my flight?"
"No, it's a three-hour one so I sit in it for three hours and then shower it off," Kendall explained.
However, Kim opposed Kendall's plan, noting that the cream interior of her private jet is too nice to risk staining.
"Have you seen the cashmere seats?" Kim asked. "You cannot get your spray tan on my cashmere seats."
Although she stopped Kendall from getting a spray tan, the makeup mogul asked her sister if she had any snack requests for the flight.
"Let me know if you like any snacks because I have, like, waffles and I have a freezer so, like, I live it up on there," Kim said.
But when the 818 Tequila founder said she wanted pasta for their in-flight meal, Kim shot down the idea, reminding her younger sibling that they were going to Italy so "we're not going to eat pasta before we go."
It wasn't the first time Kim has made demands of those who wanted to ride her private jet.
In an earlier episode of her family's reality show, she requested "no shoes on the plane" and ordered her passengers to wear "custom Skims slippers" instead.
"Don't breathe. Don't touch a thing," Kim joked.
Kim debuted her custom luxury private plane in June on their Hulu reality show.
"Welcome to Air Kim!" she joked at the time, according to Us Weekly.
She proudly shared that she equipped her jet with a "custom all-light wood" interior and had bathrooms installed in the front and back of the plane. Kim also said that every seat has its own phone charger.
However, the KKW Beauty founder said that the "best, most exciting" thing about her private jet was its "cashmere accents."
"Cashmere ceilings, cashmere pillows, headrests," Kim shared, adding, "I feel like I'm doing an MTV Cribs for planes."
She continued to gush about her private jet in a "Kardashians" confessional, saying, "Oh, my God, I mean, I never dreamed I would own a plane. It's just ... I wanted it to feel like an extension of me and an extension of my home."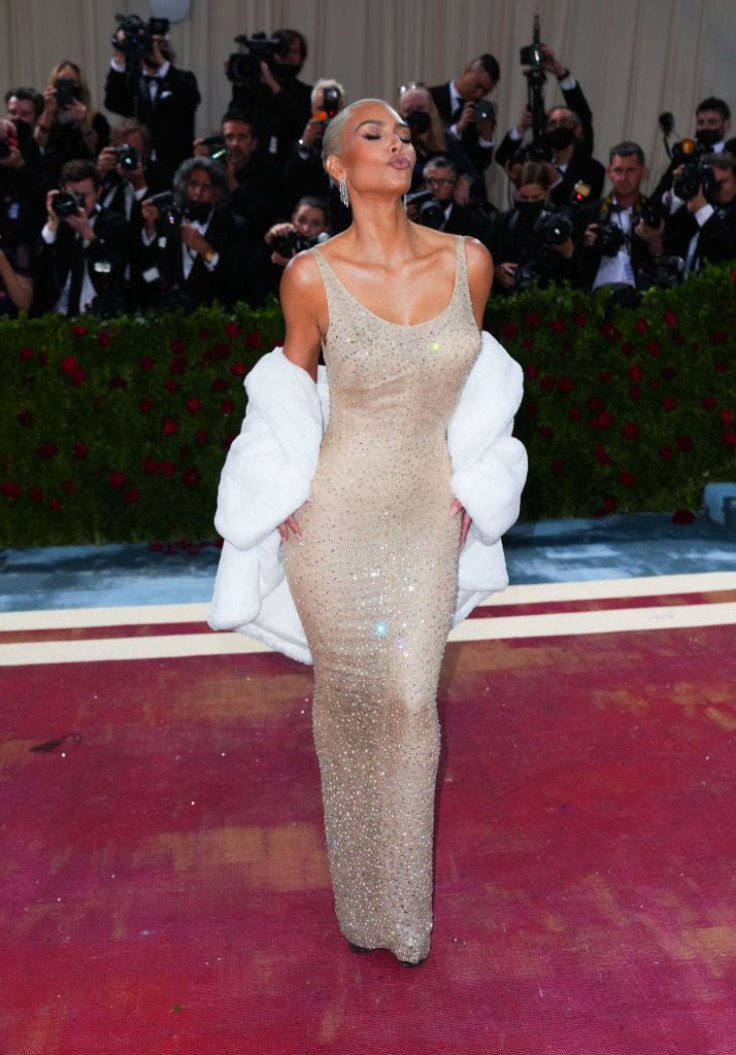 © Copyright IBTimes 2022. All rights reserved.
FOLLOW MORE IBT NEWS ON THE BELOW CHANNELS