Kim Kardashian Platinum Blonde Photos Surface; See Her Shocking Look From Paris Fashion Week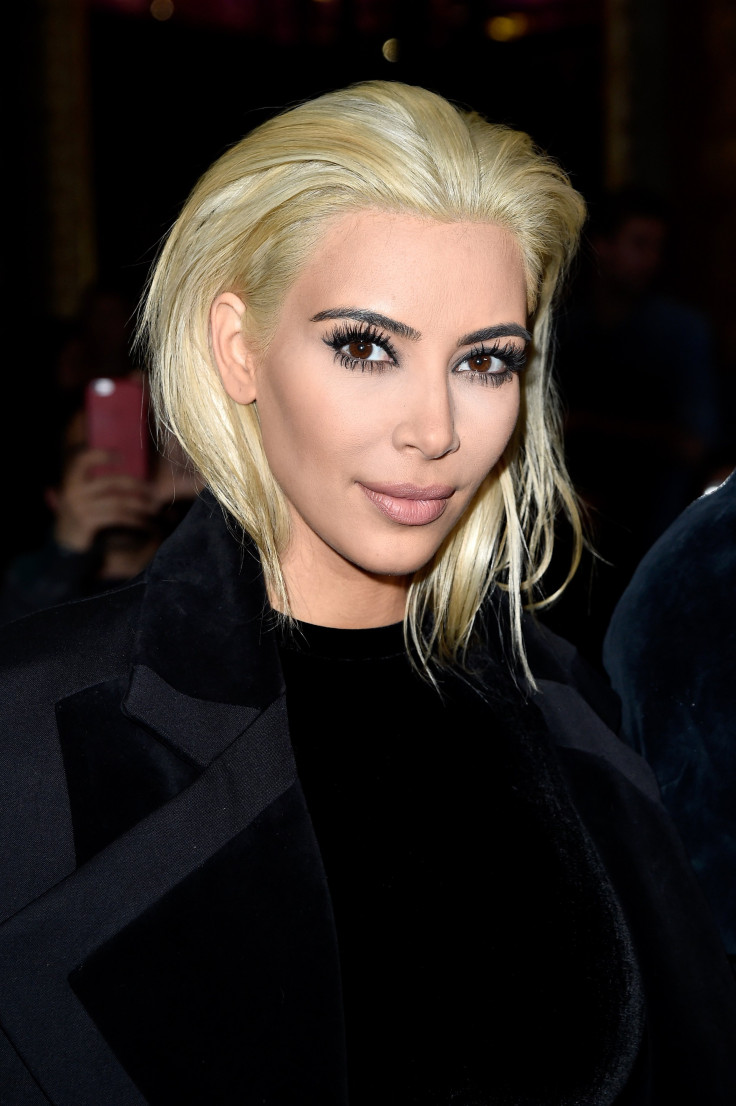 Move over Khloe Kardashian, there's a new blonde in the family. Kim Kardashian debuted a bold new look during Paris Fashion Week and we can't stop staring. The "Keeping Up With The Kardashians" star's older sister Kourtney shared a photo on Instagram of Kim and Husband Kanye West strolling the streets of Paris together. Kim is photographed sporting her new blonde locks in her signature slicked back style.
Perhaps Kim's latest style choice was an attempt to keep her man happy. Last year, Kardashian told People magazine Kanye prefers her as a blonde.
"He asked if I would ever go back to blonde. I was like, 'Not right after a baby, because my face was so swollen and it looked like my lips were huge. My face was just off.'"
Well, it's been more than a year since Kim and 'Ye welcomed North West and Kim looks better than ever, so it's only fitting that she switch to lighter locks. The 34-year-old stepped out alongside her fashion-forward hubby at the Balmain show as a blonde-haired beauty. The pair rocked matching black outfits from head to toe.
This isn't the first time Kim's gone blonde, but it is the first time she's gone this bold. Her previous look was a more tame, brown-blonde. Sources tell E! her new look is "just for fun. She wanted a change." Good choice, concidering blondes allegedly have more fun.
Kardashian's undergone numerous hair transformations throughout the years, but perhaps the most dramatic came when she began playing with her hairline. Kim reportedly revealed to People that she had the "hariest forehead" until she started waxing and lasering it.
Kim has yet to show off her new look on her personal Instagram page as of right now, but everyone knows she can't pass up an opportunity to share one of her ever-famous selfies – surely it wont be long.
© Copyright IBTimes 2023. All rights reserved.