Kim Kardashian Split with Kris: 'I Need to Not Live in a Fairy Tale'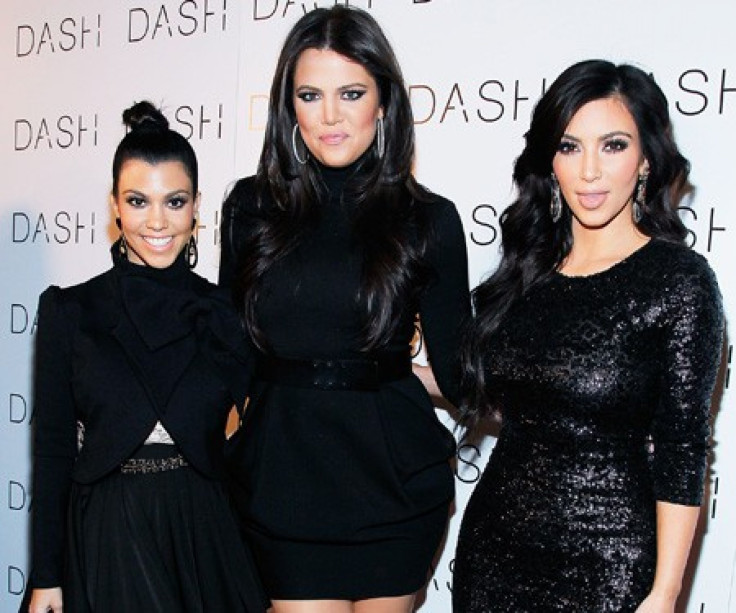 Kim Kardashian, the same woman whose highly publicized Fairy Tale Wedding had its own three-day special on E!, said she needs to stop living in dream world and snap back to reality in the wake of her split with Kris Humphries.
In an exclusive interview with Glamour magazine post-breakup, Khloé, Kourtney and Kim Kardashian talked about family support during a time full of media and fan backlash while a somber Kim spoke about her new perspective post-divorce announcement.
I think I'll always be a hopeless romantic, 31-year-old Kim told Glamour. It means that I believe in love and the dream of having a perfect relationship, but my idea of it has changed. I think I need to not live in a fairy tale like that. I think I maybe need to just snap out of it and be a little more realistic.
I love Kim's belief in love and the fact that she feels so strongly about it. She has that dream every girl has, Khloé, who is married to Lamar Odom, said.
Kim said she no longer has that dream right now, but her sister assured she will get it back someday.
By then I hope maybe I'm a little bit more realistic, Kim said. ...What I want isn't possible.
Kim cited her parents, the late attorney Robert Kardashian and Kris Jenner, as inspiration for her ideal relationship, but Khloé disagreed.
Mom and Dad got a divorce, and she met Bruce, Khloé said about her step father, Bruce Jenner. And you were a child; you don't know what Mom and Dad had. As an outsider looking in, it probably looked like paradise.
Speaking of children, Kim also said her new outlook after filing for divorce 72 days later, wasn't only a wakeup call to be more realistic, but that she may have to get rid of her dreams of starting a family.
At this moment in my life, I feel like maybe I'm not supposed to have kids and all that, she said.
After Khloé interjected, calling her sister dramatic, Kim assured that she has accepted a fate without children.
That's how I feel. Maybe my fairy tale has a different ending than I dreamed it would, Kim said. But that's OK.
Instead, Kim Kardashian said she'll just work on being a good aunt to Kourtney Kardashian's almost two-year-old son with Scott Disick.
© Copyright IBTimes 2023. All rights reserved.