Kincade Fire: Celebrity Chef Guy Fieri Feeds Hungry California Firefighters
The Sonoma County Fairgrounds building in California was swarming with as many as 460 people, all taking refuge from the area's devastating fire. They were joined Monday by a number of high-profile Bay Area chefs including Guy Fieri, Tyler Florence, Chris Cosentino, and Traci Des Jardins, all of whom prepared food for evacuees staying at the shelter.
World Central Kitchen(WCK), the disaster relief organization founded by chef José Andrés, announced last week they made all necessary preparations in response to the Kincade Fire, and would serve firefighters and evacuees in Santa Rosa, Petaluma, and beyond.
On Tuesday, California Governor and former San Francisco Mayor Gavin Newsom tweeted that he made a visit to WCK's Kincade outpost, where he saw hundreds of volunteers — including chefs who were popular with anyone who had watched the Food Network.
Rep. Mike Thompson, who represents Santa Rosa, also tweeted expressing his gratitude toward the celebrity chefs and the volunteers.
Wrestler John Cena was also part of the cause along with the celebrity chefs who pledged to donate $500,000 to firefighters in California.
Florence tweeted, "We served just under 6000 meals today with @WCKitchen here at the Sonoma Fairgrounds. DM me if you want to volunteer anytime this week. We would prefer kitchen experience, but if you have a strong back and can handle a knife, we'll take you."
This isn't the first time Fieri has stepped up to help his community. He provided Thanksgiving meals for Camp Fire victims back in November 2018. Celebrity chefs and volunteers managed to get 15,000 meals prepared for Camp Fire refugees at the time.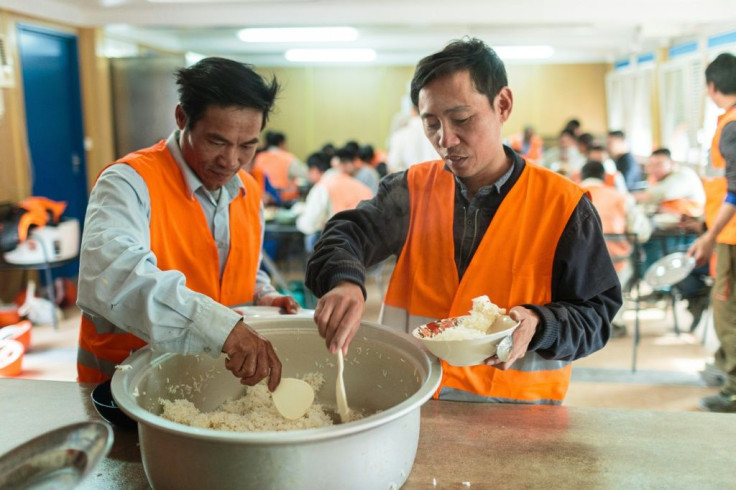 © Copyright IBTimes 2023. All rights reserved.